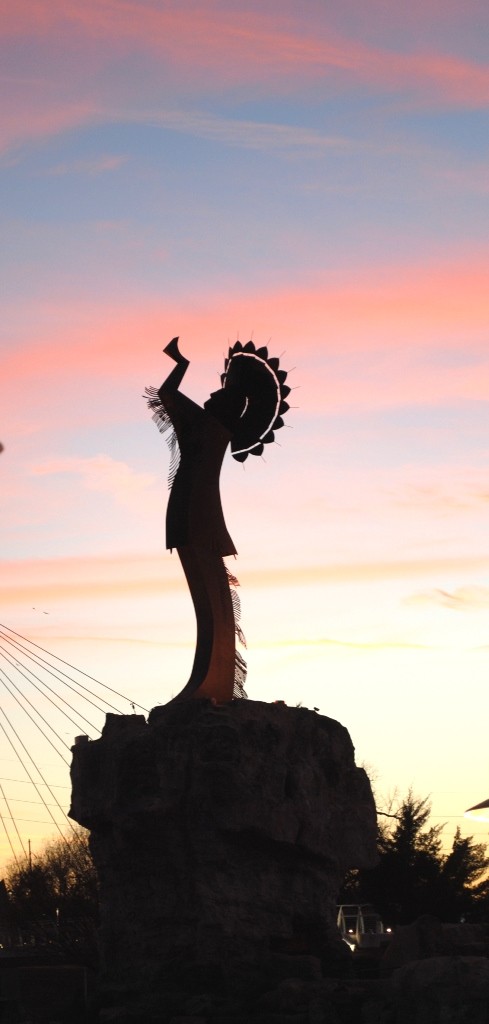 For the first time since we've been married, John and I went to Wichita for Thanksgiving. It was a great time to spend with family and on Black Friday, we got to spend time with just us and my parents.
I may have grown up in Wichita but haven't lived there since I was 18 (so a smidge more than half my life). We went to the Museum of World Treasures, which I didn't even know existed, and a couple different restaurants throughout the day. I was also determined to visit The Keeper of the Plains, which is a well-known statue at the junction of the Little Arkansas and Arkansas rivers (hence the lyrics from Rich Mullins in my headline). 
The statue was erected before I was born and went through a major renovation as part of Wichita's downtown/river area renovations in 2007. The statue now has an area where you can walk right up to it and learn more about the Native American culture in the area. The statue itself is 44 feet tall and it stands on 30 feet of rock. It's truly majestic.
We got there at dusk so I was able to get some really pretty sunset shots of the statue from various angles and also some of the surrounding display.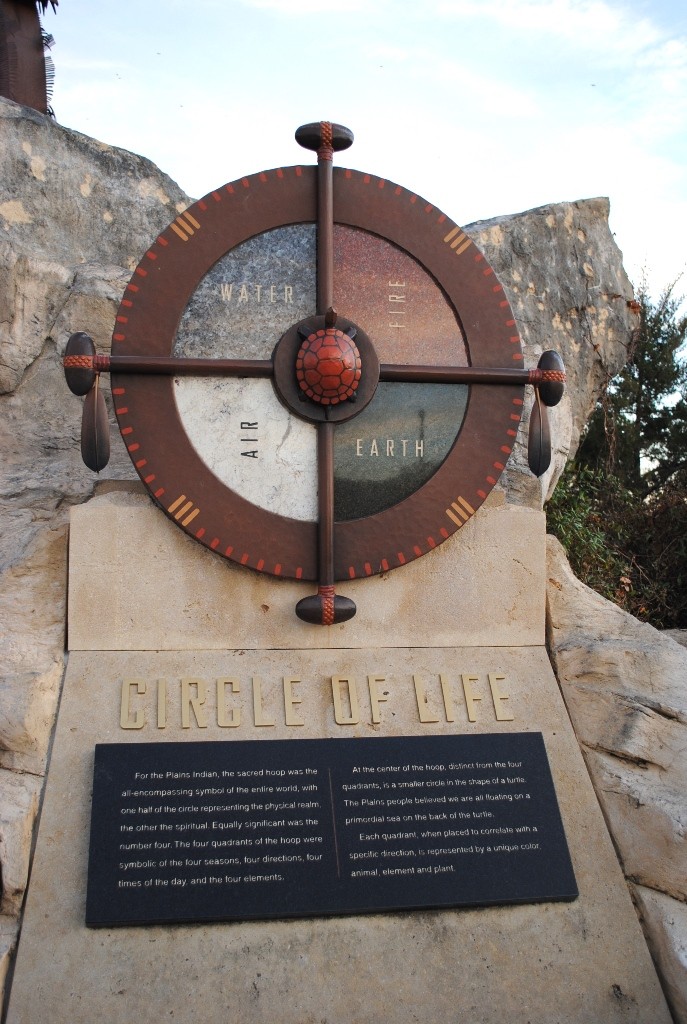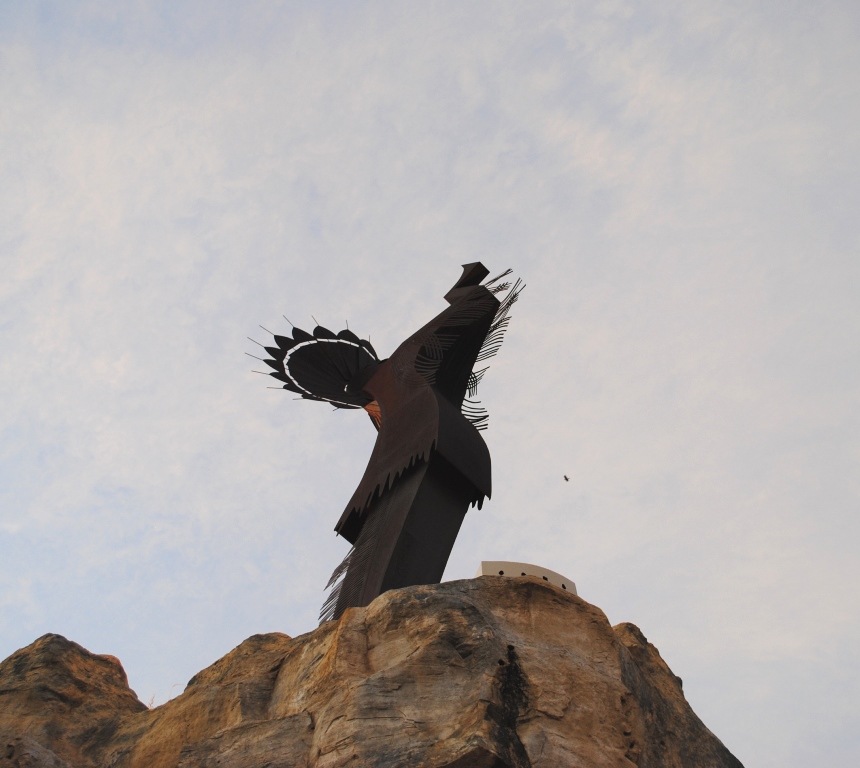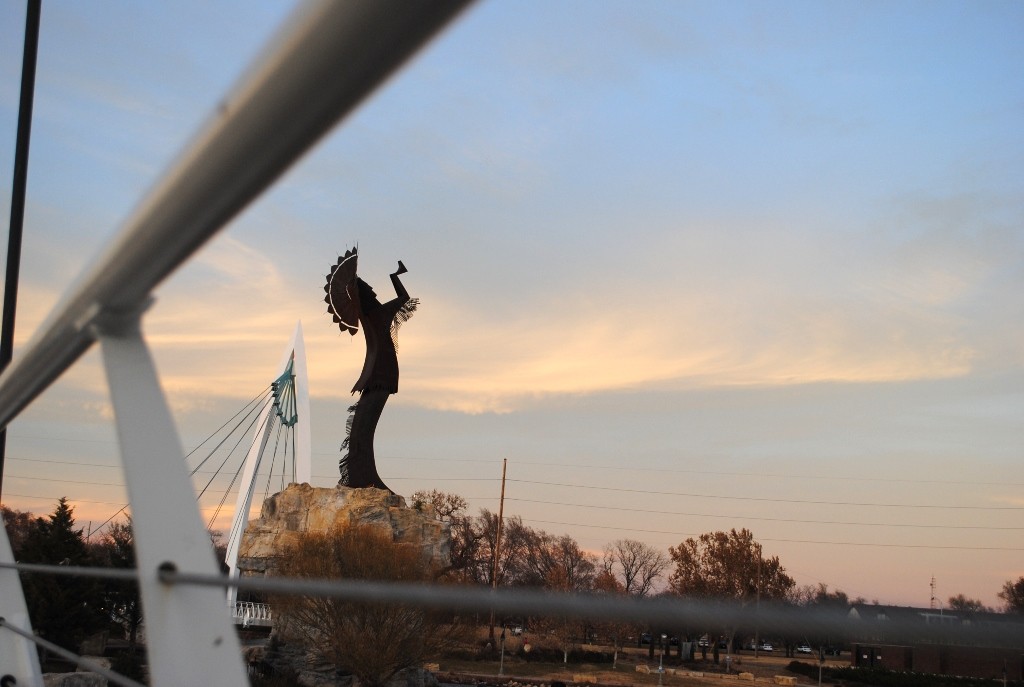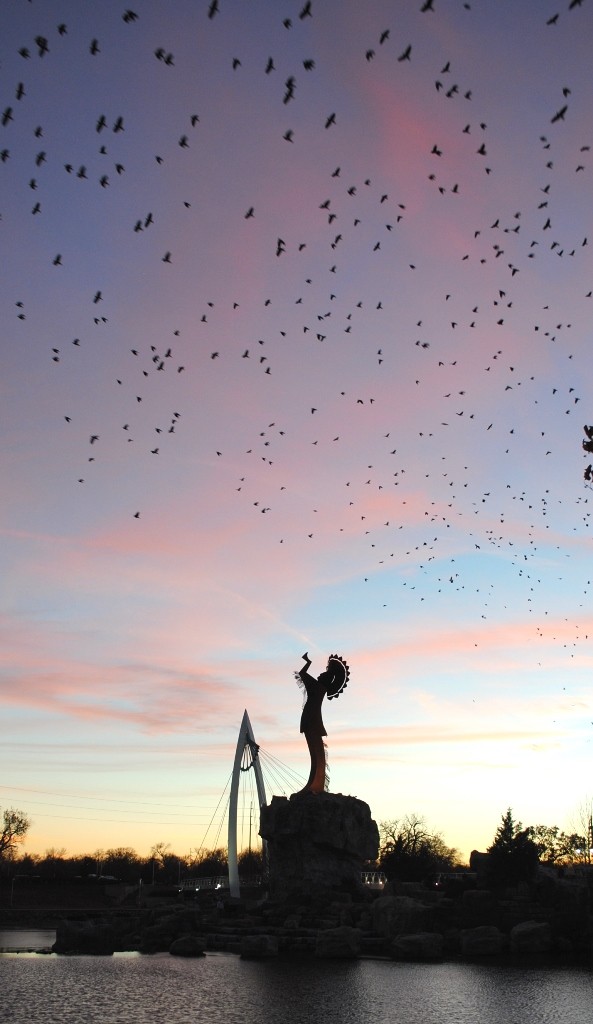 Related Posts via Categories