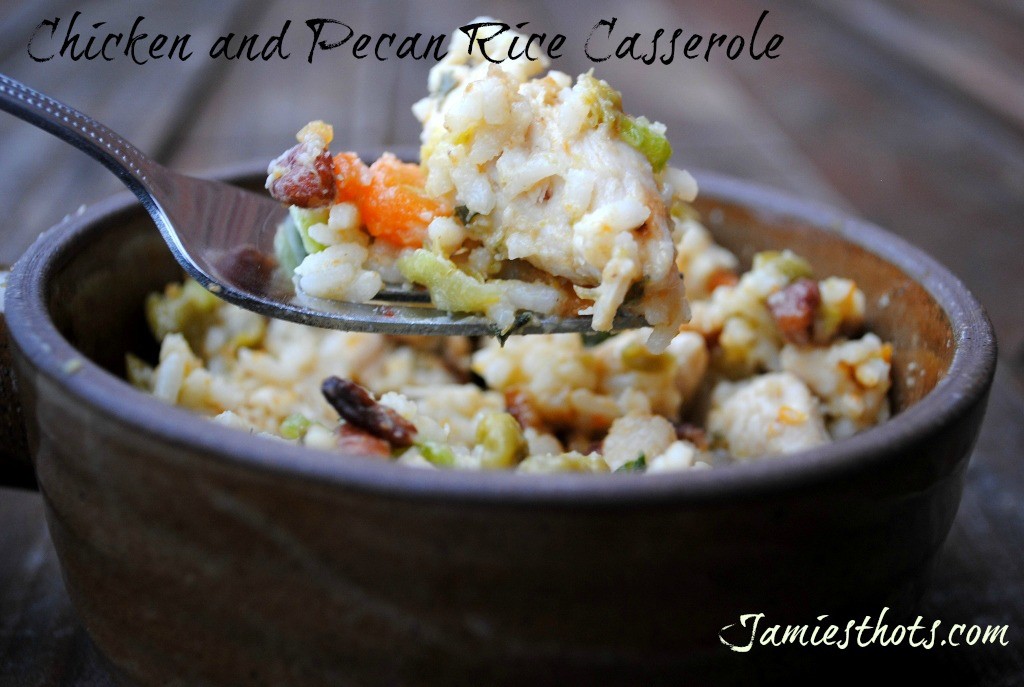 I love it when we can figure out a new way to blend some of our favorite foods! That's pretty much what we did with this casserole. It's nothing groundbreaking but it sure is yummy!
It all started a few months ago, I attended the Arkansas Women Bloggers University bloggers conference and one of the main sponsors was Riceland Foods. We got tons of rice to try and a Riceland cookbook that gave some awesome ideas for using that rice. Fast forward a few months and we were looking for the perfect rice side dish to go with a tri-tip roast. We chose Riceland's pecan rice and we fell in love!
We had leftovers of that and some leftovers of the Korean rice bowl and we both ended up eating the two together and realized how yummy it would be if we did it on purpose!
So that's where Chicken and Pecan Rice Casserole was born. We added a couple ingredients and increased some of the ingredients in the pecan rice dish to balance out the flavors. Here's how you can make it yourself (keep reading for a chance to link up your own recipe for some of the same ingredients):
Shopping list
1 pound of boneless, skinless chicken chopped into about one-inch pieces
1-2 tablespoons of extra virgin olive oil (enough to thinly coat the bottom of the pan you use to brown the chicken)
1 can of peas and carrots, drained (we use no salt added)
1.5 cups of extra long grain rice (we used white rice, but if you wanted a different flavor you could try brown)
1 can (15 ounces) of reduced sodium chicken broth
3/4 cup water
3 tablespoons butter
3/4 cups pecans (or a full cup if you really like pecans)
3/4 cup thinly sliced celery
3/8 cup chopped green onion (I used 1/4 cup then half of the 1/4 cup again to make the approximately 3/8 cups)
3 tablespoons of chopped fresh parsley (if you have dried parsley use teaspoon instead of tablespoon)
2 tablespoons brown sugar
How to make the casserole
Cover the bottom of a skillet with the olive oil and heat to medium, cooking the chicken all the way through. Set aside when done.
Combine the water, chicken broth and rice in a pan and bring to a boil. Reduce the heat to low then cover and simmer for 20 minutes. Set aside when done for about five minutes at least.
While waiting on the rice, chop all the vegetables and place them in a microwave safe bowl with the pecans, butter and brown sugar. Cook them in the microwave on high for two minutes, stirring everything together halfway through and again when done.
Add the drained peas and carrots to the rice.
Add the chicken
Add the pecan/veggie/brown sugar mix that you heated from the microwave
Blend all the ingredients and serve.
Check out below for a chance to share your recipes!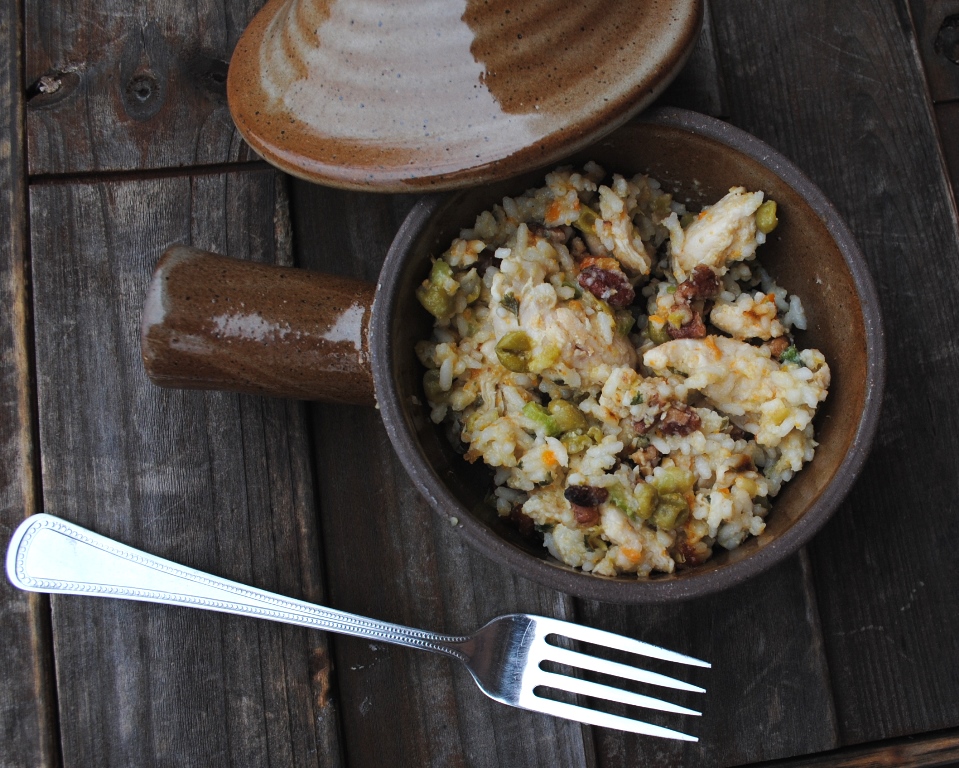 Related Posts via Categories