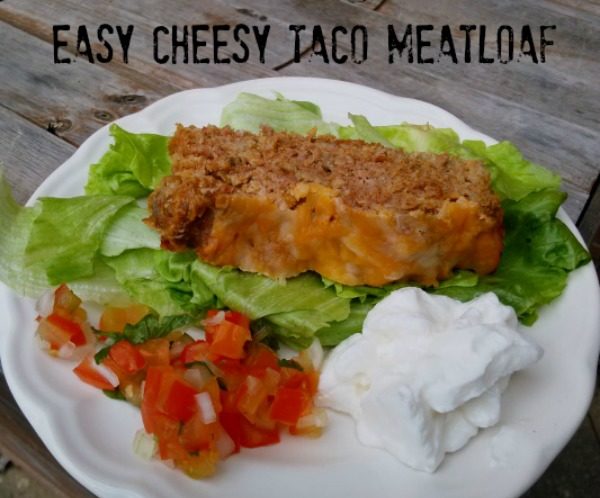 We love meatloaf at the Smith house. We sometimes get pretty creative, such as when we made Asian Apple Spiced Meatloaf and All-Day Breakfast Sausage Meatloaf.
When I make John's week of meals on Monday nights, he often asks for what I call "Meatloaf medley." It's three pounds of beef separated into three different loaves and each one has a different topping and in some cases, different ingredients in the mix.
We recently made up a "recipe" (in quotes because it's hard to call a five-ingredient meal a recipe) and we both love it! Every time I mention making Easy Cheesy Taco Meatloaf, I get friends from all over who want the recipe.
[Tweet "Cheesy Taco Meatloaf is an easy family meal! #recipe"]
I've finally gotten around to taking pictures of this recipe and you'll see just how easy this is! As is my usual practice, I share the recipe then a picture tutorial after that.
Ingredients
1 pound of lean beef (we prefer 80/20)
1 packet of low sodium taco seasoning (Ole El Paso and Taco Bell both make it, possibly others)
1 cup of finely shredded Mexican mix cheese
1/2 cup quick oats (possibly an additional 2 tablespoons, see below)
2-3 large eggs
Instructions
Preheat the oven to 375 degrees.
Put the beef in a medium bowl and break it up a little bit.
Add the full packet of low-sodium taco seasoning. Mix it in but realize it won't mix completely until you add the other ingredients.
Add the eggs. Use at least two and if you want it to be higher protein or the taco mix just isn't mixing as much as you would like, add the third egg.
Mix in the oats. If you used a third egg, you will probably want to add about 2 more tablespoons of oats to soak it up.
Mix in 1/2 cup of the finely shredded cheese.
Shape the mixture into a loaf in a bread that is coated with cooking spray. Make sure the loaf is fairly uniform in thickness so it will cook evenly.
Sprinkle the remaining 1/2 cup of shredded cheese over the top.
Bake at 375 for about 40 minutes. Check the temperature in several spots using a meat thermometer. It should be at least 160 degrees throughout the entire meatloaf. Exact cooking times will vary based on your oven.
Carefully drain the excess grease from the pan.
Serve with your choice of condiments including tomatoes, lettuce, sour cream, pico de gallo or salsa. Basically, if you like it on a taco you'll probably like it with this recipe.
Recipe in pictures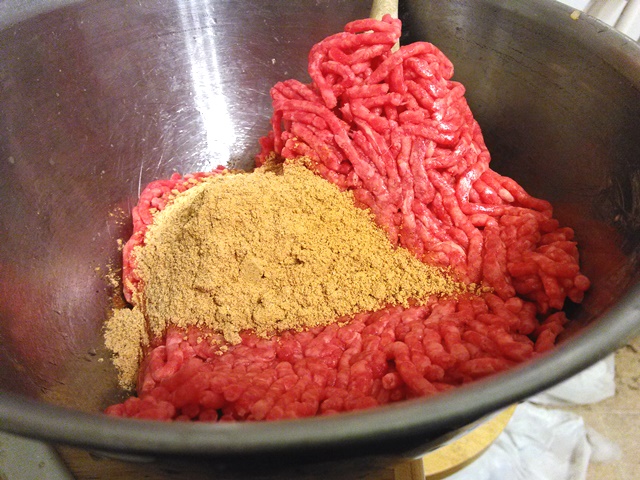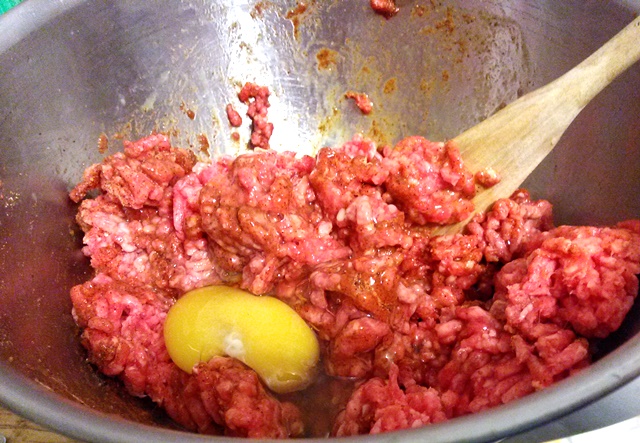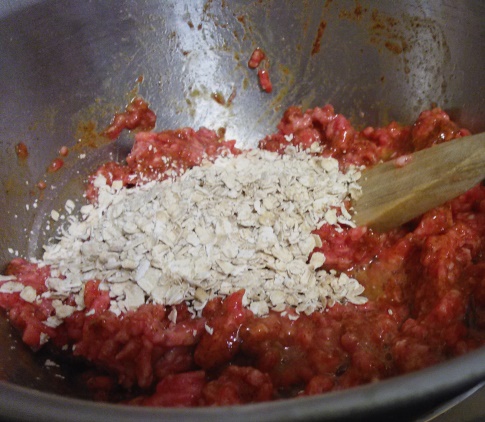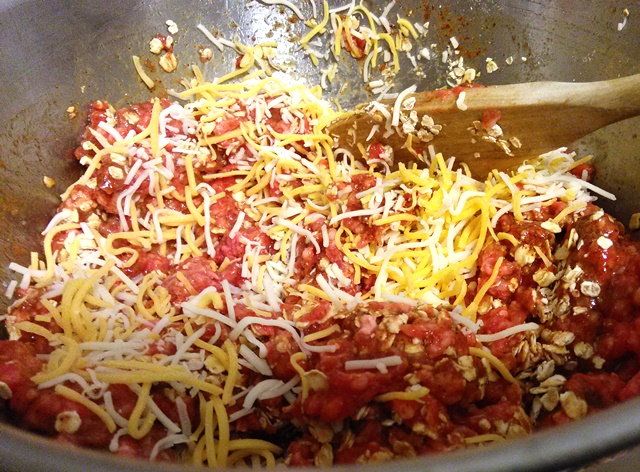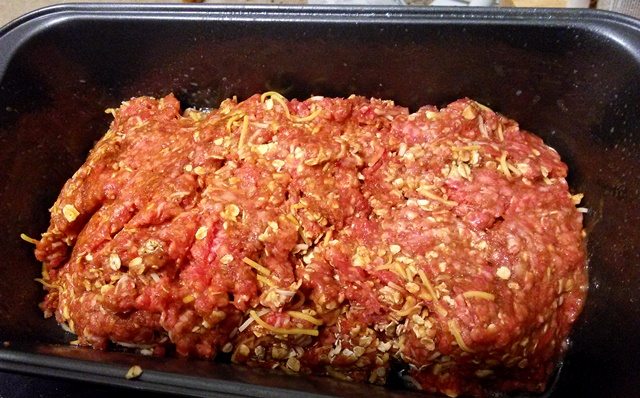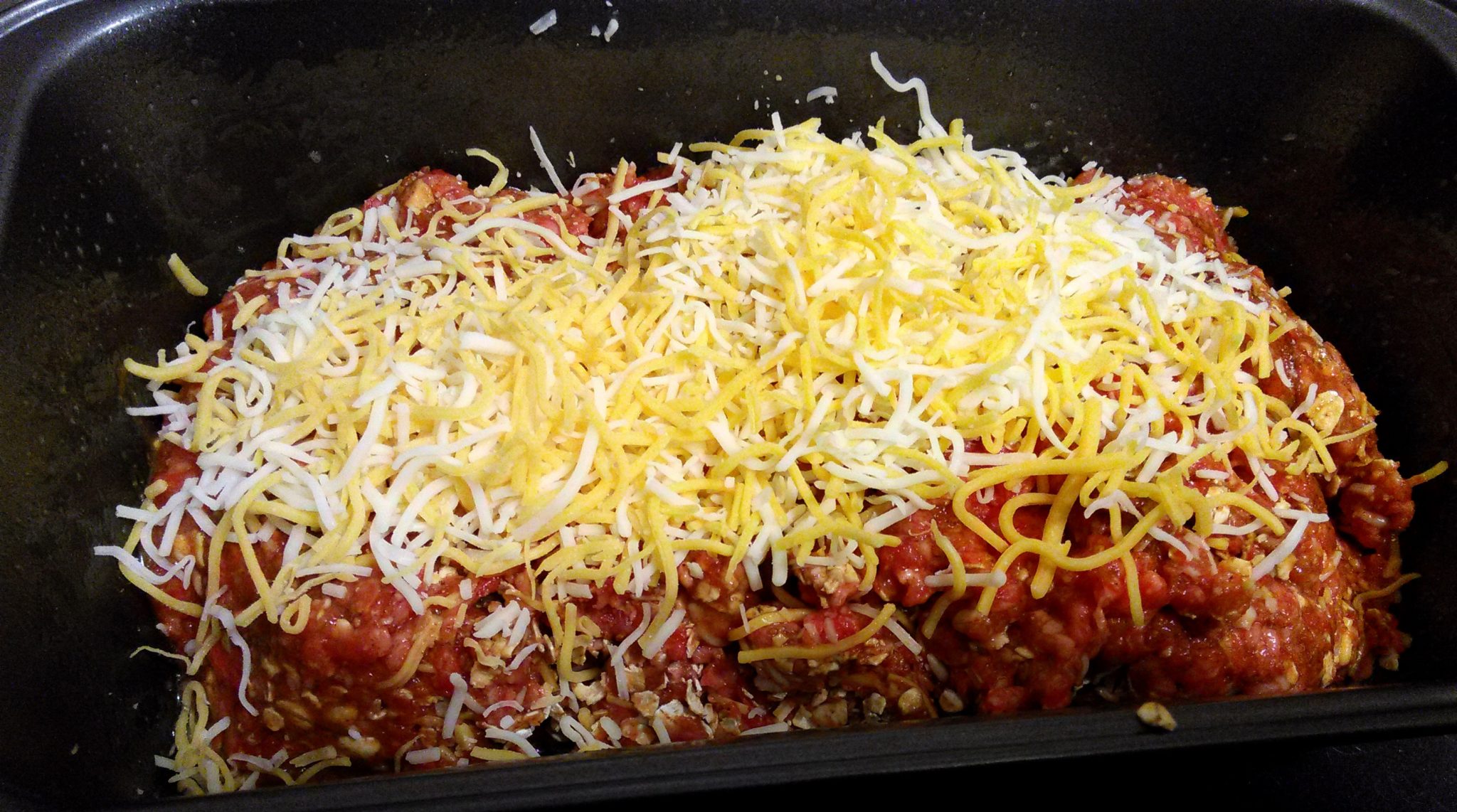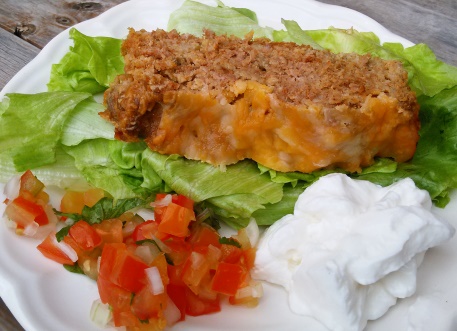 Related Posts via Categories