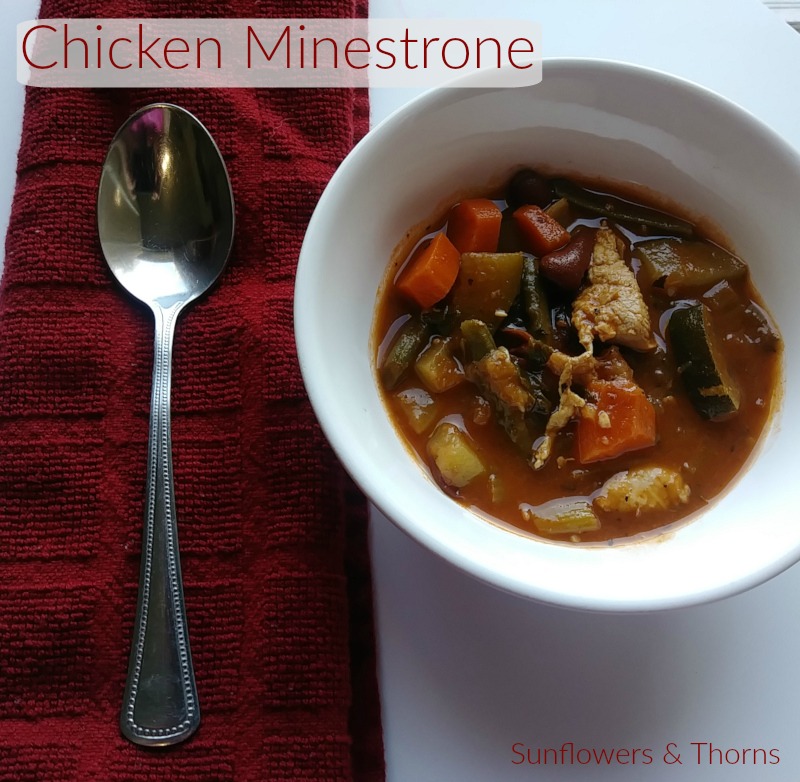 Not long ago, my husband was on a chicken kick and I went searching for new to us chicken recipes. I found this recipe for minestrone (aptly named Jamie's Minestrone) and didn't notice that it had chicken broth, not actual chicken in it. Never fear! We decided to adapt it and add chicken. Later, as is represented in the recipe below, we found ways to reduce sodium, reduce carbs, and make fit it better in our 6 qt pot.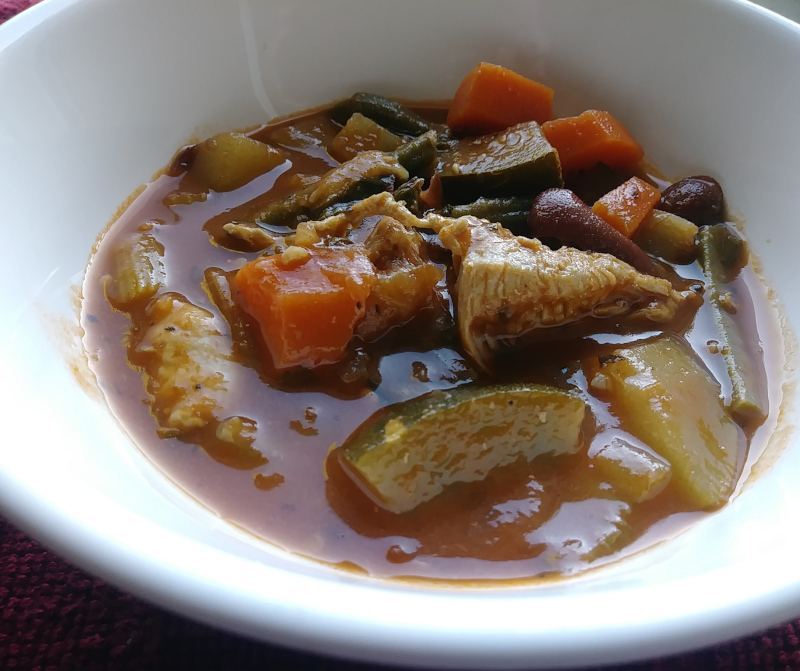 This recipe really is out of this world. I truly think this could be perfect for a summer evening or a chilly winter day. Let's check it out!
Ingredients for Chicken Minestrone
1 pound boneless skinless chicken (we used breasts but anything is fine)
1/2 yellow onion, chopped (If you're into onion, feel free to add the whole thing)
1 tsp minced garlic (or 1 clove finely chopped. More if you're into garlic)
1 cup chopped celery (about 3 stalks)
1 cup chopped carrot (about three large carrots)
1 1/2 cups water
1 1/2 cups no salt added chicken stock (broth is probably fine but it will be less rich)
1 (15oz) no salt added or reduced salt tomato sauce
1 can (15 oz) no salt added kidney beans, undrained (if you are patient enough, you can cook your own to further reduce the sodium)
1 1/2 cups chopped fresh green beans (or a 15oz can of no salt added green beans)
1 cup chopped fresh spinach
1 zucchini, chopped (I quartered then chopped each quarter in half)
1/2 tsp of dried oregano (or equivalent of fresh)
1 tsp dried basil (or equivalent of fresh)
1-2 pinches of black pepper.
Olive oil to cook chicken and some of the veggies.
Instructions to make Chicken Minestrone
Use some of the olive oil to cook the chicken (chopped into bite-sized pieces) until there is no pink. Drain and set aside.
Put the remaining olive oil (I did about a half a tablespoon) in the bottom of a large stockpot.
Add the garlic and onion and let it saute a minute or two.
Add the fresh green beans, celery, and carrots. Saute for several more minutes (I did it for about 3-4 minutes).
Add the broth, tomato sauce, and the water and bring to a boil.
Reduce heat to medium and add the chicken, kidney beans, zucchini, spinach, pepper, basil, and oregano.
Mix the ingredients well and let it simmer for at least 30 minutes, the longer the better.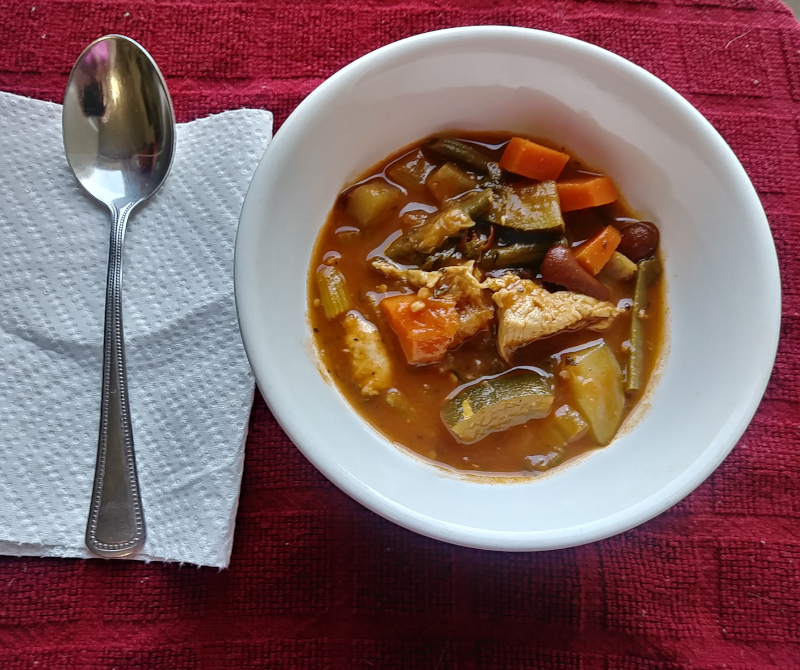 I'm curious how it goes for you if you make this recipe. What changes did you make? How did you like it? Leave me a comment!
Related Posts via Categories