Everyone needs a vacation, it's good for the mind, the body and really… the soul. But when you don't have a ton of money, vacations are hard to come by. So it was a special treat a few weeks ago when we had a little extra income and decided to use it to escape. We decided there's several places nearby that we travel through, but never stop to see what's actually there. These "Local Adventure" blogs will share a little about our local vacations. These adventures are not designed to go and do everything we find in the new spot. There's not enough time or money for that! We just wanted to see what's there and what might make for an interesting return.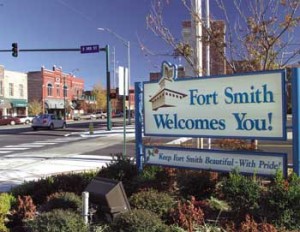 Fort Smith is only about an hour or so to our south yet we've never been there as a destination. We've both driven through it or by it on our way somewhere else, but didn't really know what all was there.
So that's how Fort Smith became our first local adventure.
We decided to save time and add a little adventure by leaving right after John got off work … at 11 p.m. So, I packed our bags and met him at his job on the first Friday of April and we headed down to the Fort, not really knowing where we were going or if it would be easy to find in the dark.
It turns out our hotel had a reason for being considerably less expensive than others in town. Although it was just blocks from the famous downtown area, it was in a less-than-stellar part of town. We quickly found our room and settled in for the night.
Saturday morning we took our time getting around and found our way to the famous downtown Fort Smith area, namely Garrison Avenue. It was filled with restaurants and shops. We came across a charming kitchen supply store and even met this guy: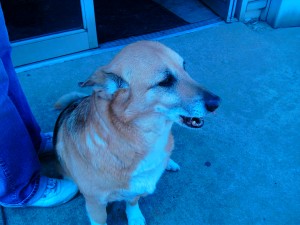 We also checked out the remnants of the Fort Smith Farmers' Market, where we discovered Goatie Girls, a homemade goat milk soap and lotion company. They had soap for all sorts of purposes including kitchen (it had stuff in it to get food smells out of your skin), gardening (to clean the mud and minerals, etc.), and the one we chose: mechanics soap. Our first thought was sure, of course it will work. Right. But it was fun to get a little bit of a luxury item and we figured it couldn't hurt if it didn't help.
But it did. Both John and I love this soap and plan on getting more. It works better than the expensive and abrasive Lava or specialty automotive soaps. Highly recommend it. Will probably invest in the kitchen soap because I truly do hate the smell of onion on my hands and using coffee grounds to get the smell out is so messy!
After leaving Garrison Avenue, we took a look at brochures for several historic spots and decided we didn't really want to stop. I wanted to take my husband to one of the country's only brothels that are on the National Historic Register, but we decided against it. (No worries, Miss Laura's Social Club is now the town's visitor and convention bureau…no formerly available services are now offered!)
It was getting a tad hot and sunny so we headed to Central Mall, to see how it was similar or not so similar to the malls we have up in Northwest Arkansas. We were pleasantly surprised at how vibrant and clean the older mall is … and at the nice variety of shops!
We also found what will undoubtedly bring us back to Fort Smith, probably several times a year. Tucked in the mall's food court was the new Nadia's Gyros & More. We were amazed at the fresh quality of the food, the rich flavors and the price. We each got a different gyro sandwich and were incredibly pleased with our purchase. The fries are delectable as well, we suggest the seasoned ones. You will fall over with happy.
As our local adventure was coming to an end, I wasn't quite ready to go home just yet so we went to Lowe's to see what kind of garden items they had available and to get some ideas for our planting this year. John discovered a plant he definitely plans to get soon (when it stops raining long enough for us to plant!)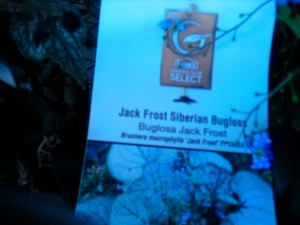 We went home happy to have escaped and not spent that much money. We will definitely go back for some soap and some gyros sometime soon!