Disclosure: I am a member of the Collective Bias® Social Fabric® Community. This shop has been compensated as part of a social shopper amplification for Collective Bias and its advertiser.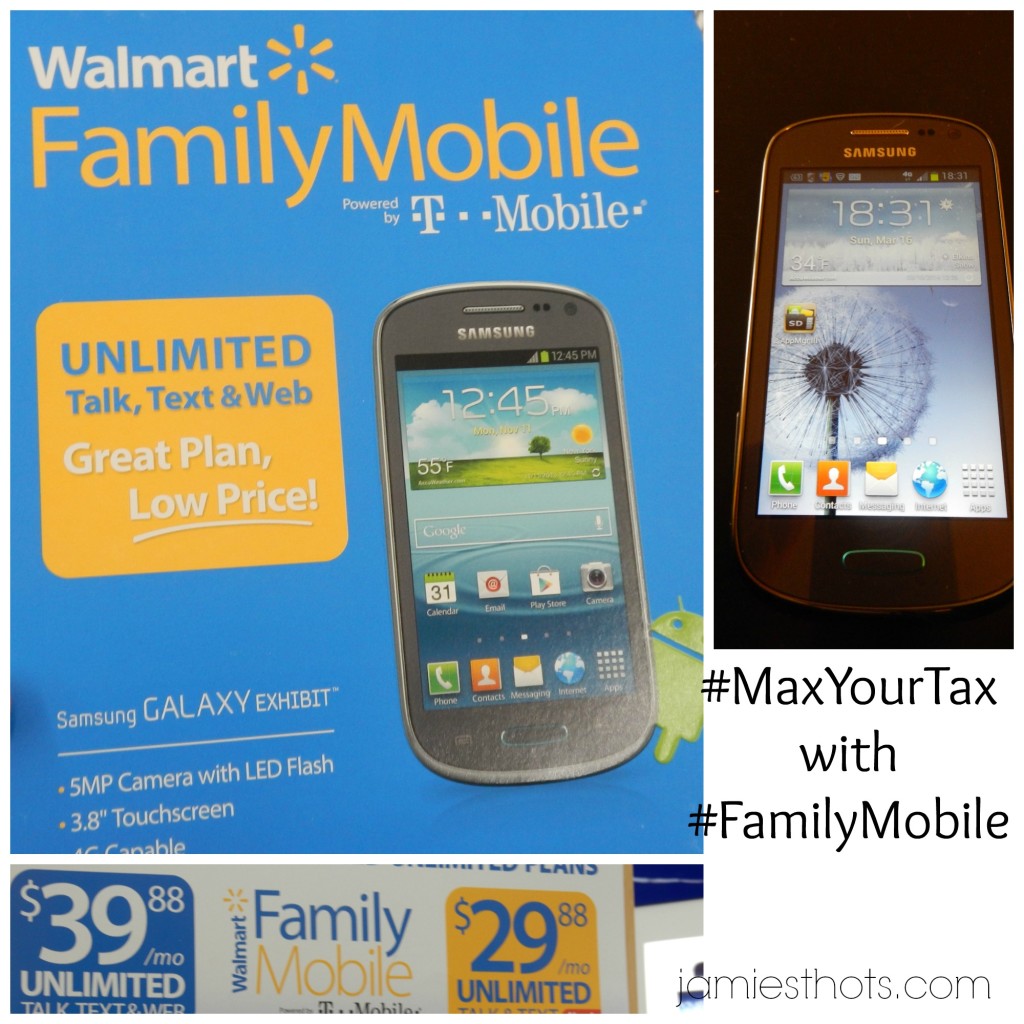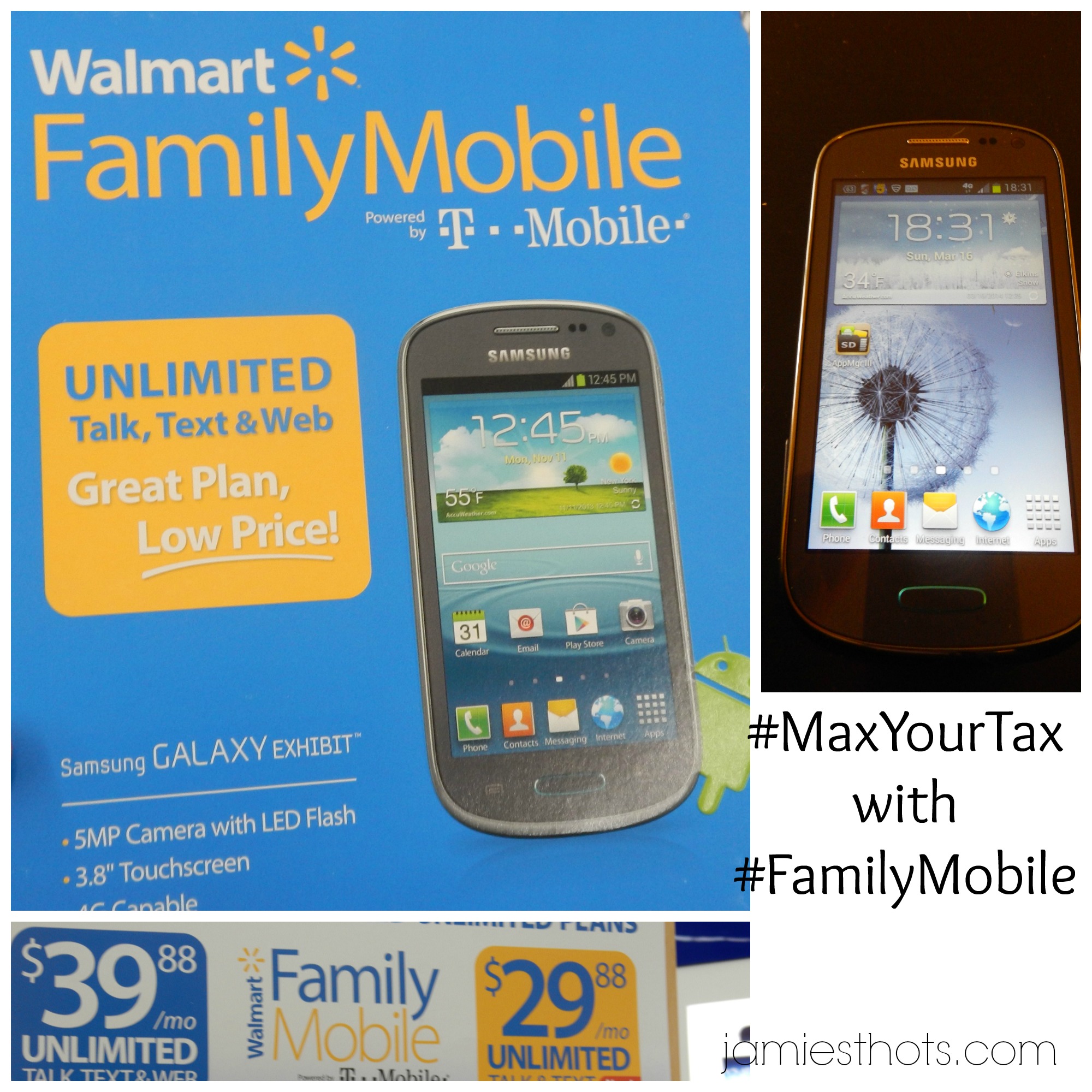 As most of us in the United States are finishing up our income taxes (they're due April 15, ya'll!), I bet most of us are hoping for a bit of a refund. What are you spending your refund on? Let me plant a little bug in your ear about a cost-saving investment I just made that will "max your tax" refund. Thanks to #CollectiveBias and Walmart #FamilyMobile, I'm trying out the Samsung Galaxy Exhibit (less than $100!), which is only one of many phones available through Walmart Family Mobile.
The truth is, I should have tried out this plan a long time if only for the fact that it offers the cheapest of all the unlimited talk/text/web no-contract plans.
Me and my phone
Most people who know me are fully aware that I'm pretty much glued to my cell phone and for very good reason. My single phone operates as our home phone, my company's phone and my personal use phone. I use it for email, Internet, photographs, blog reader, social media management, tracking some business expenses, and oh yes, talking on the phone. That's a lot of responsibility for a small piece of technology, isn't it?
I'm one of about 10 million Americans who are self-employed (figure is from Forbes) and that number is expected to increase. I work from my home and need a reliable phone partially for my own safety when I'm home alone, but mostly because it's how I operate my business. When I'm away from my laptop I'm able to keep in touch with clients and not miss out on much, if anything. Truth be told, when it comes to setting up your home office, the adage "if Walmart don't got it, I don't need it" is true. Now it's even true for my cell phone!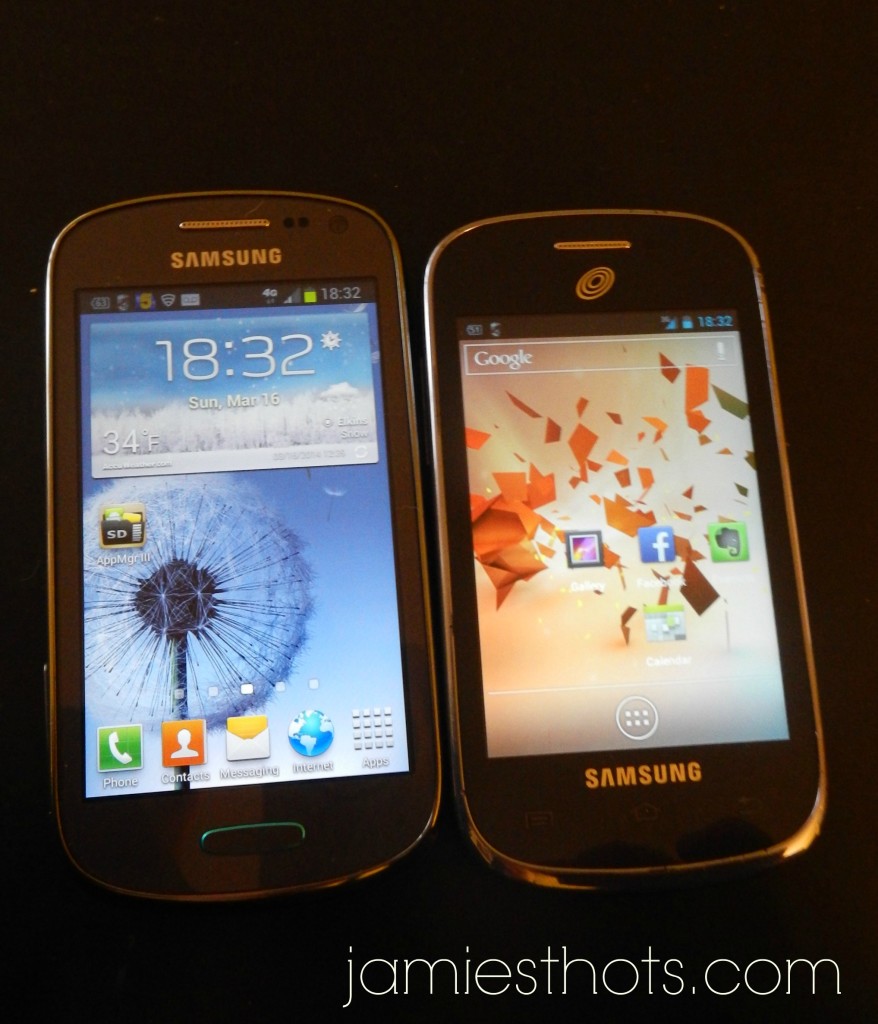 Accessorizing with Walmart Family Mobile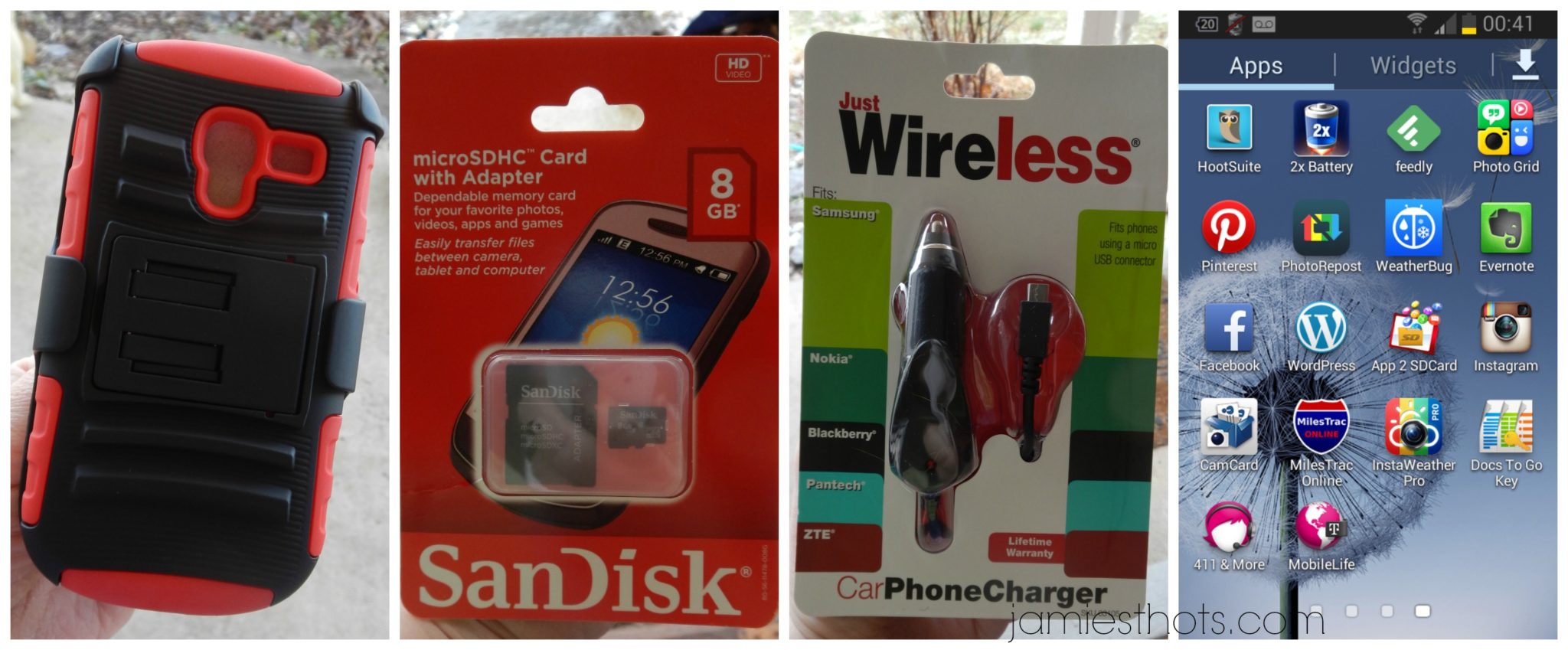 When you use a phone for more than just the basics like I do, you need accessories to go with it. I needed a new car charger (mine broke) so that I can charge my phone between client meetings. Anyone who knows me knows I'm a bit of a klutz so having a good rubber cover was also important to me. These #FamilyMobile phones aren't expensive, but why not protect your investment when it's so inexpensive to do so? Speaking of protecting your investment, I also got the protection plan from Walmart.
Two more ways that I extended my ability to use the smartphone was through purchasing an SD card for additional memory, and really maxing out the apps.
Here are the apps I've downloaded on my phone (besides the ones that it came with):
For phone maintenance
App 2 SD
AppCacheCleaner
2xBattery
Social media-related
Facebook
Facebook page manager (for my business)
Pinterest
WordPress (also for my business)
Hootsuite (for my business and personal)
Instagram
Wordgram
Instaweather Pro
Instarepost
Organization/business tracking
Evernote
DocsToGo
Yahoo mail
CamCard
MilesTracPro
Reading/information
Feedly
CNN
5News
Bible YouVision
Weatherbug
Photo management
Interested in trying Walmart Family Mobile?
Are you self-employed like me? Or are you just tired of paying out the nose for way overpriced bad cell service? Seriously, consider Walmart Family Mobile. You can keep your own number and there's no contract. Did I mention the monthly rates are very affordable for unlimited talking/texting/web use?
You can find Walmart Family Mobile online but I really enjoyed being able to go in the store and ask questions from the associates. If you find something online that they don't have in your local store, just use the fantastic site-to-store option. Oh and don't forget to purchase the one-time starter kit for your phone. It has your SIM card and your activation instructions.

So what are you waiting for? Go! Save money! Live better!
Related Posts via Categories