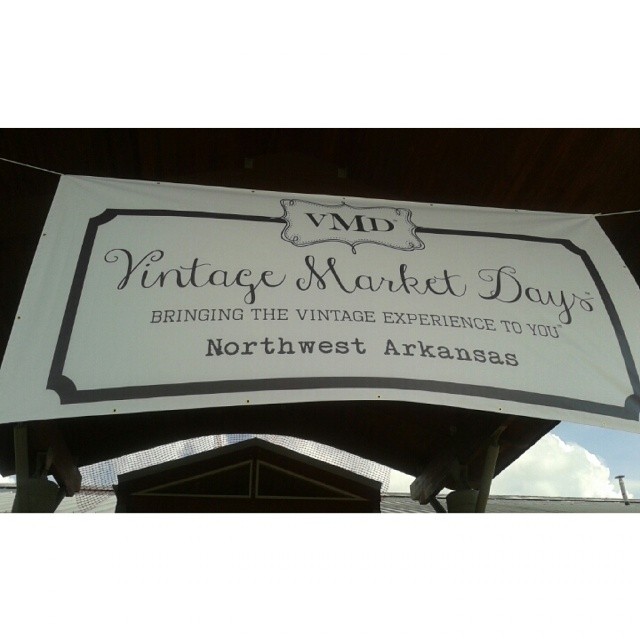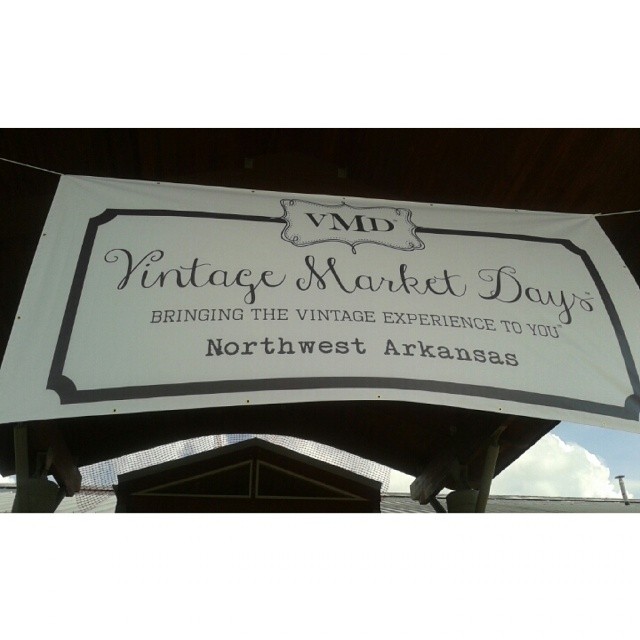 I'm not usually the type to go hit lots of garage sales or antique shops, mostly because I usually don't have the patience or the money. I had been hearing about a new event in Fayetteville called Vintage Market Days of Northwest Arkansas and I was intrigued. Let's just say I was pretty excited when friends John and I were making plans with said it's where they wanted to go.
Most of the stuff was out of our price range but to be honest, it would be fun to outfit our entire house from that event. I love the vintage furniture look and would love to have at least one room with that style. I don't even know what era…probably before the 1950s. To me anything after that looks "throwback" not "vintage."
We had fun looking at all the wares and there was at least one item I had to put down several times to avoid buying it. There were some wooden crosses that were beautifully and rustically painted and adorned. I know exactly where one would go in our living room!
Then there were items like this repurposed window pane that I also really would love to have sometime but have no idea where it would go

There were also these adorable vintage style baby turbans (from Baby Turban) that were so cute but all the littles in my life are a mite too big for them.

There was also some weird stuff like this shiny empty turtle shell.

They also had live music (not for sale but it was enjoyable)

We did pick up a few things that I can't wait to use
I love these hand-brushed tags

This headband is made from a vintage cloth ribbon sewn together intertwined with a ponytail holder. It's from a local company called Vintage Violent. It's so pretty!

They had very few food vendors (I think just one or two) but we stopped at the one for Ella's, which had all kinds of dips available. We got the 3/$10 sale and I can't wait to make these.
My absolute favorite thing is this planter. It's going to go on our front porch. I've been wanting flowers in the front but needed something low maintenance. I have a thing for container gardening so this was a perfect fit (plus is was 40 percent off because it was the last 2 hours of the weekend sale).
This event was a first time thing for NWA but I hear it was so successful they are coming back in September. I just might save up and get one or two items! I love how we live in an area that has such variety in its activities and plan to share more about them on this blog.
Related Posts via Categories