Disclosure: I attended Art Fete, which was a kick-off party for the 2014 Bentonville Art & Culinary Festival, on behalf of Storyline Influencers and its client. I was compensated for my participation but all photos, opinions and words expressed in this blog are my own.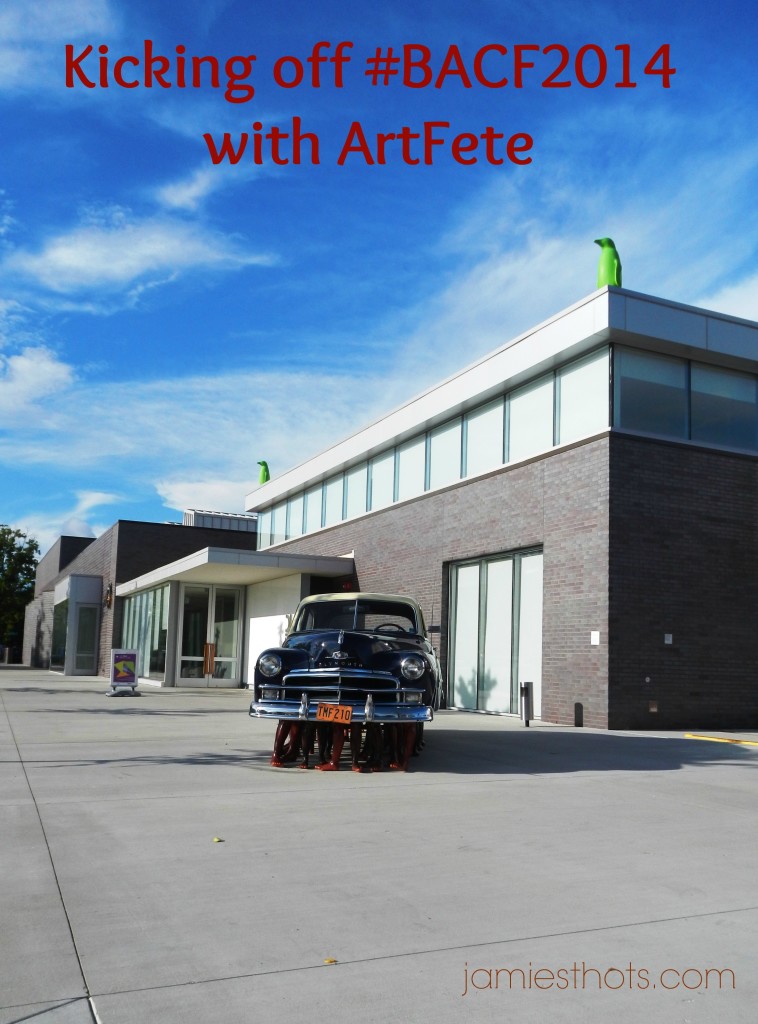 In case you haven't noticed, Bentonville, Ark. has become a mecca of sorts for the art and culinary community. The opening of Crystal Bridges Museum of American Art was a catalyst for more art to come to the city usually known for being the home to the largest retailer in the world. Downtown Bentonville Inc. is hosting the 2014 Bentonville Arts & Culinary Festival, which is a month-long series of events that celebrate…you guessed it…art and culinary excellence.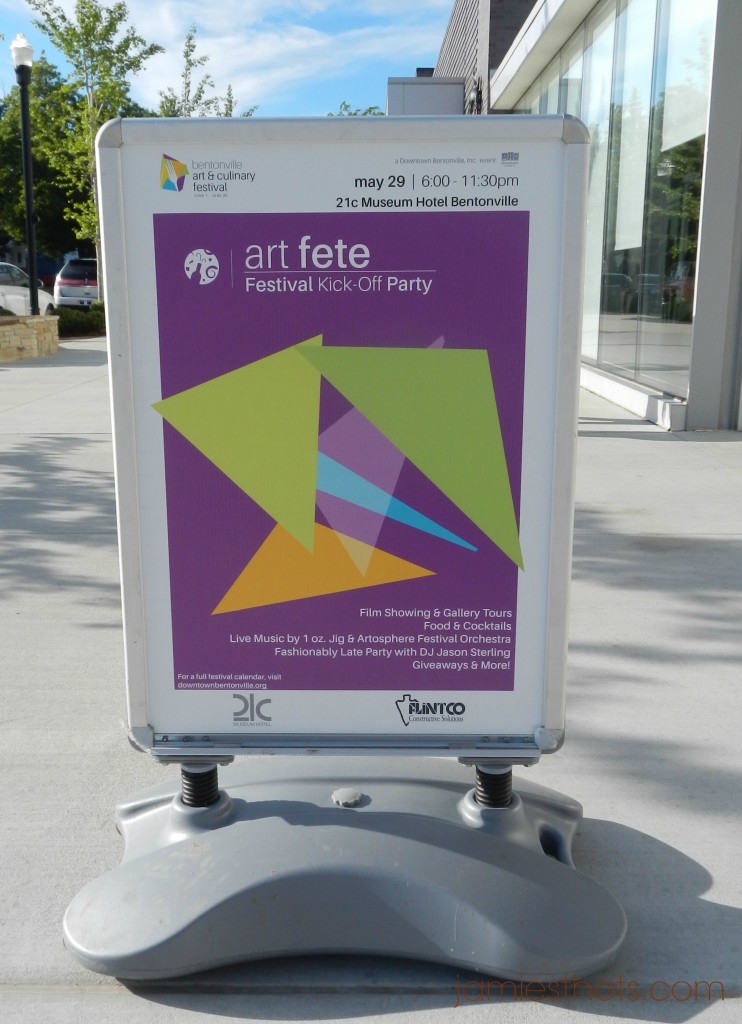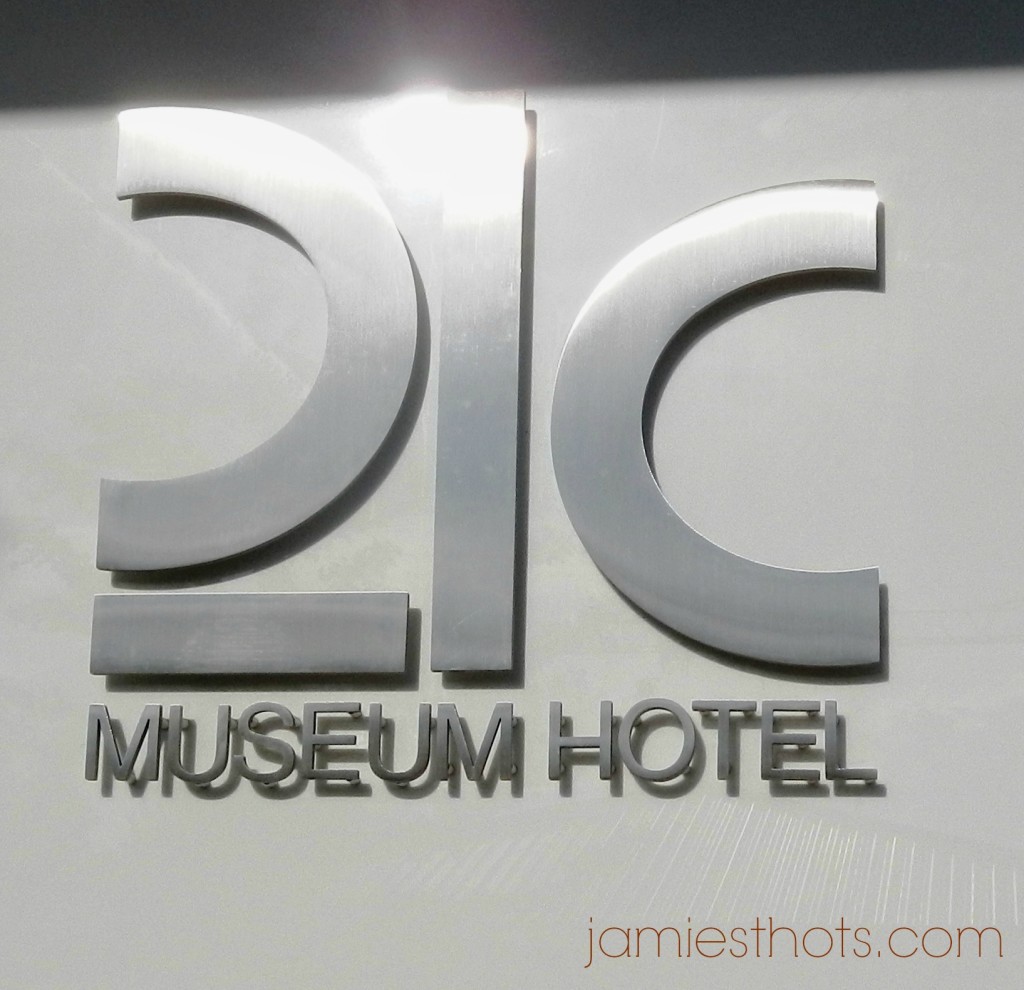 When I was a reporter, I often had the privilege to attend events for free because I was media and there to cover the event. I kinda miss that perk but having a comped ticket for this event was even more fun because I'm allowed to write about my own experience, my own "thots."
Isn't that what art is all about? I think it's a secure person who can present something that means so much to them and be fully aware that someone is going to see it differently, to have a different emotional response than the artist originally intended.
The Bentonville Art & Culinary Festival is filled with opportunities throughout June to experience the arts and culinary artistry.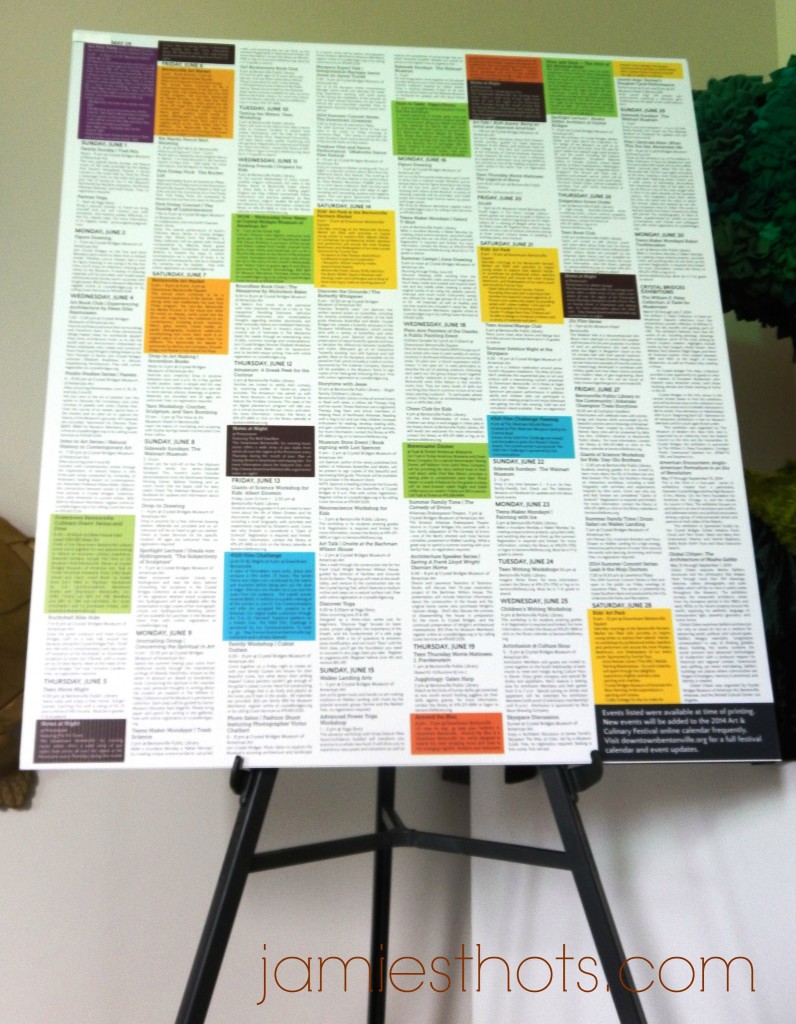 Back to Art Fete
The BACF is going to be a fantastic event but let's talk more about the fun I had at Art Fete. It is my blog, after all!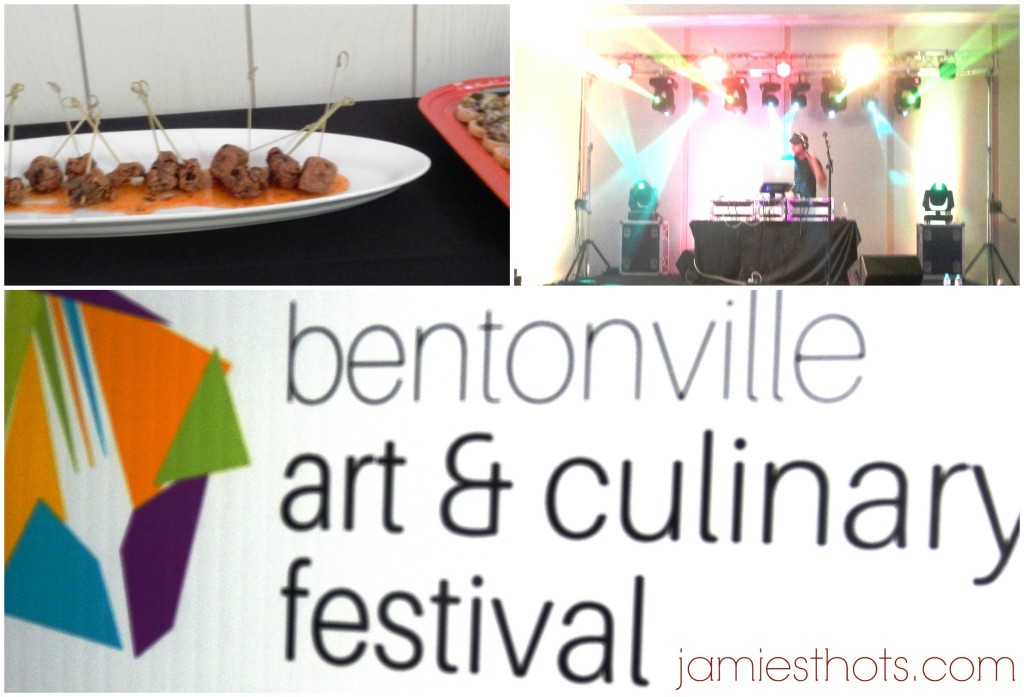 Besides learning how to pronounced "fete," I also learned another new term. I am not a dressy person and don't know a lot about fashion. So imagine my concern when the invitation for Art Fete was "urban modern." I had no idea what that meant so I took my fellow blogger Eleanor's advice and searched Pinterest. You can learn a lot on the Internet! I still felt worried a little bit that I wouldn't fit in because seriously, not a fashionista.
I was pleased to find that people felt comfortable dressing in their own style and no one openly judged others for how they were or weren't dressed. It made it an environment where friends could enjoy the company of friends and folks could meet new people.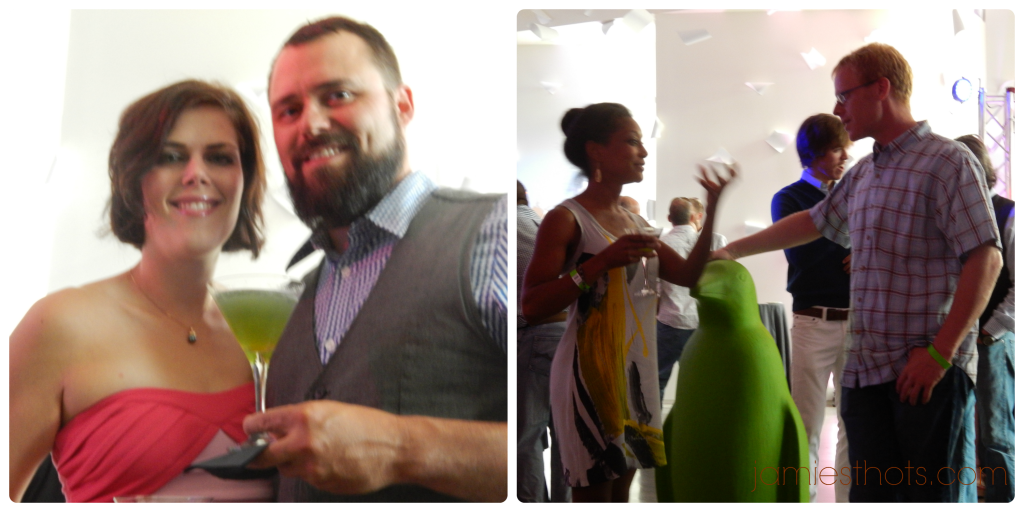 They had a fun photo booth type thing where they took your mug shot and added it to a growing collage of multi-colored photos throughout the night.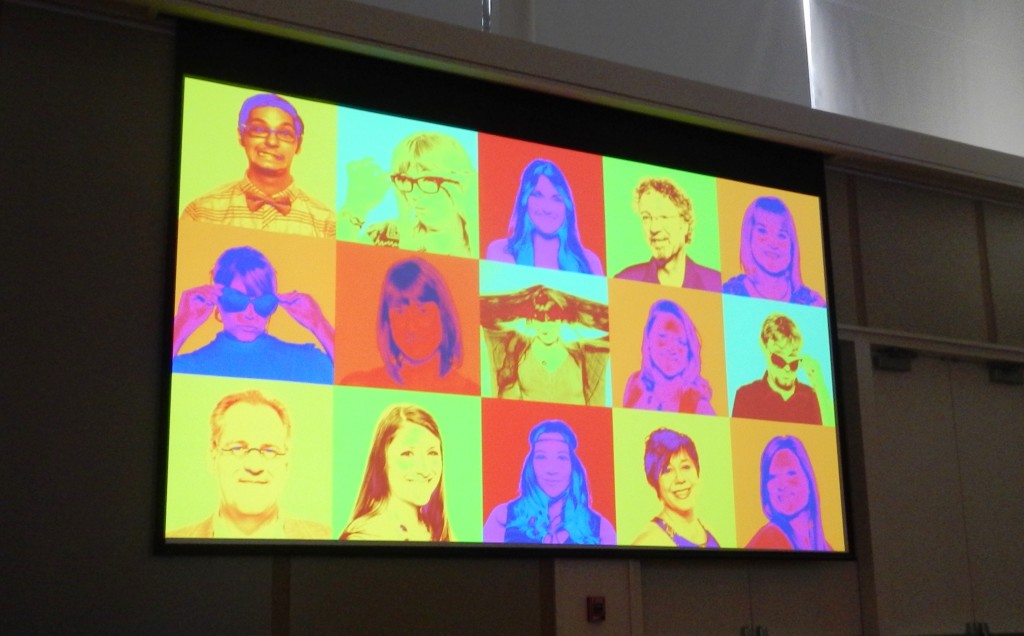 The music throughout the night was great. My favorite was the Artosphere Orchestra, but I ironically didn't get a good photo of them because they were in a tight circle in a very dark hallway.
I also really enjoyed the band that played throughout the evening, The 1 oz. Jig.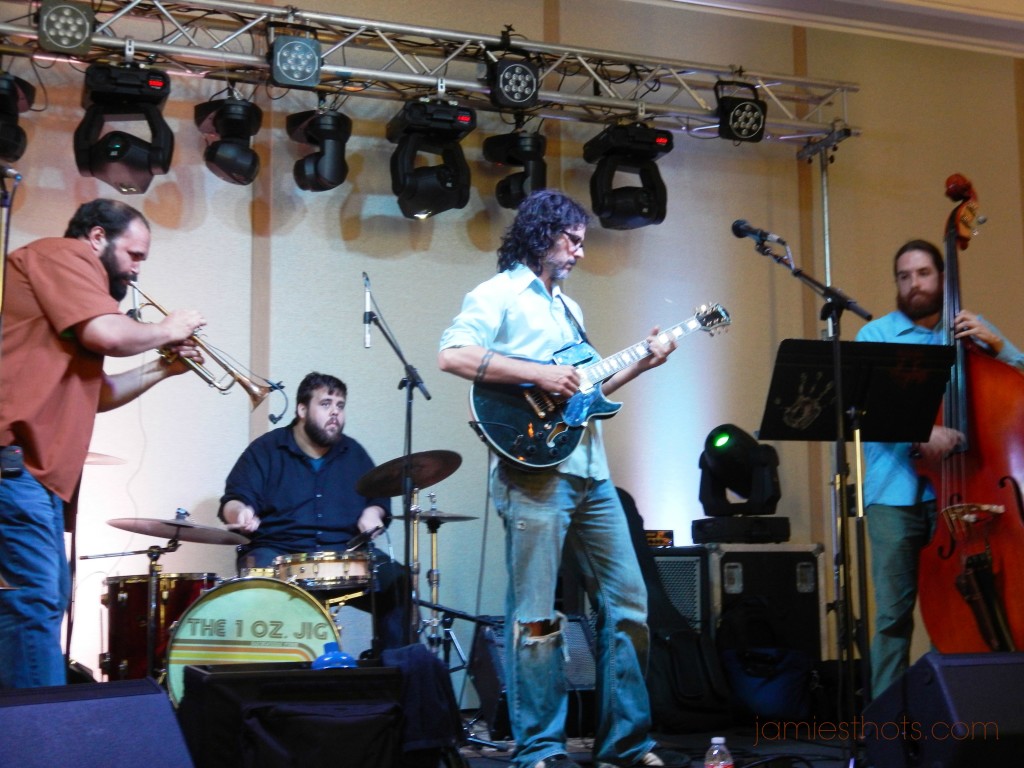 The 21C Museum Hotel was the perfect spot to kick off the Bentonville Art & Culinary Festival.
They have rotating exhibits that change about every six months. The owners of 21C want to have 15 hotels within the next 5 years. All of the 21C hotels are renovated and refurbished old properties, all with the idea of bringing life back to a downtown area and bringing art to a community's daily life. Interestingly, the Bentonville location is the only first-built 21C facility.
So have you checked out the Bentonville Art & Culinary Festival schedule yet? What events do you plan to attend?