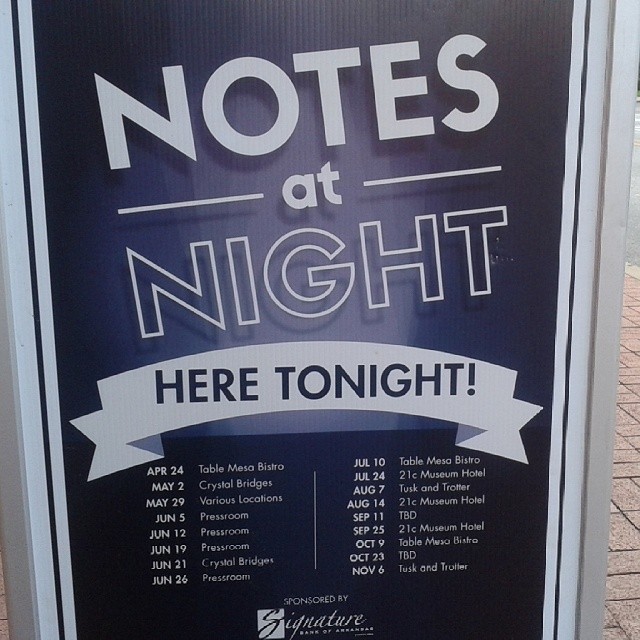 Music is an important part of life, don't you think? It's the soundtrack to life, as cheesy as that sounds. We all have songs that remind us of the saddest and happiest times of our lives. Music can soothe a soul and in that way, I see it as a gift from God.
If you're anything like me, there's some types of music that you would buy every album but might not pay for a concert ticket to hear it live. Then there's the opposite kind, which is the music that you may not have any albums (or downloads) from that genre, but you could listen to it live for hours on end. I'm that way with jazz music. I don't own any jazz music but when I'm in a restaurant or a park where it's being played, my soul is usually at rest. Even the livelier songs give me a sense of happiness that calms me.
I think my favorite part about jazz is watching the musicians really enjoy the music. Their facial expressions and overall body language is part of the art. So it should be no surprise that as soon as I heard about Notes at Night in Downtown Bentonville, I had to go.
Each Thursday night for the next couple of months a restaurant in the Downtown Bentonville area (both 21C Museum Hotel and Crystal Bridges of Museum of American Art have restaurants inside) will host Notes at Night, which features live music from local musicians. When I went the other night, a jazz group named Bluff Dwellers were playing (a different band is scheduled each week). All the musicians also play in other bands, including two of them who the band featured at Art Fete last month, 1 oz. Jig.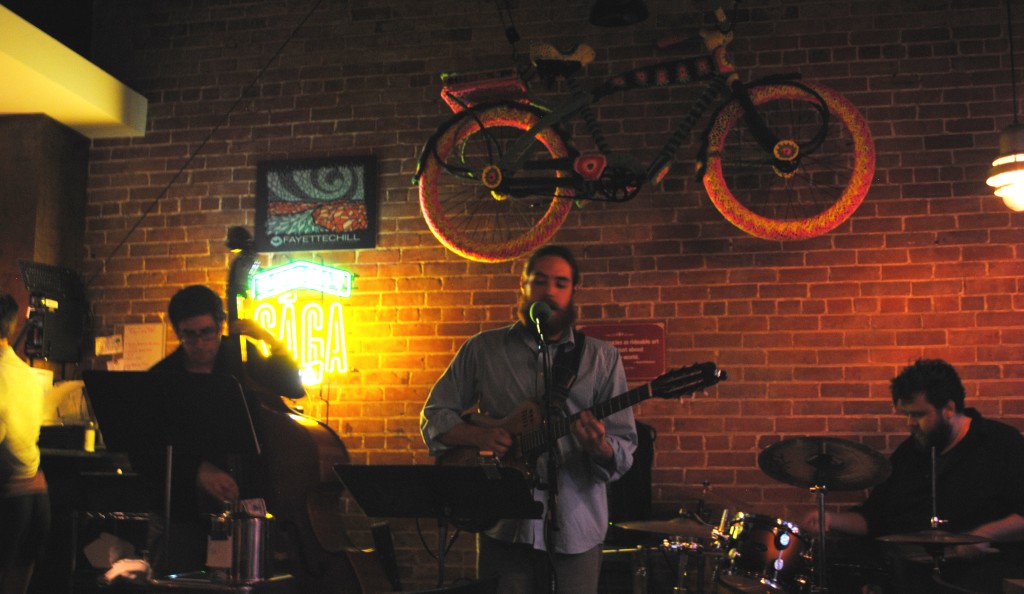 I have to say that the Pressroom impressed me with its salad that had roasted chicken, spinach, cheddar, pecans, red onions, cranberries apples, and some other stuff.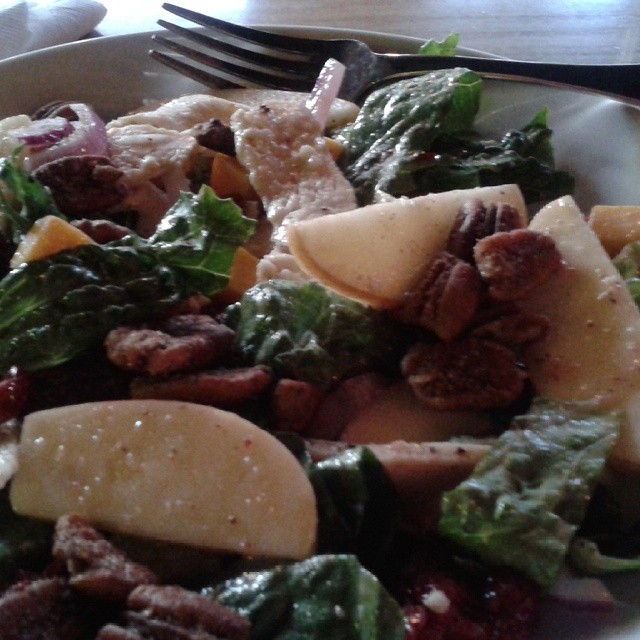 The concerts are usually done by 9 p.m. so if you have time, I encourage you to stroll around the Bentonville Square. The trees, fountain, landscaping and night breeze will be the perfect nightcap for the evening.
So what are you doing on Thursday nights this summer? Avoid the weekend rush and enjoy an evening of fantastic culinary excellence and the delightful musical stylings of Northwest Arkansas-area musicians. Just as a reminder, here's the schedule (click on the photo to go to the Downtown Bentonville Inc. website where you'll find who is playing each week).