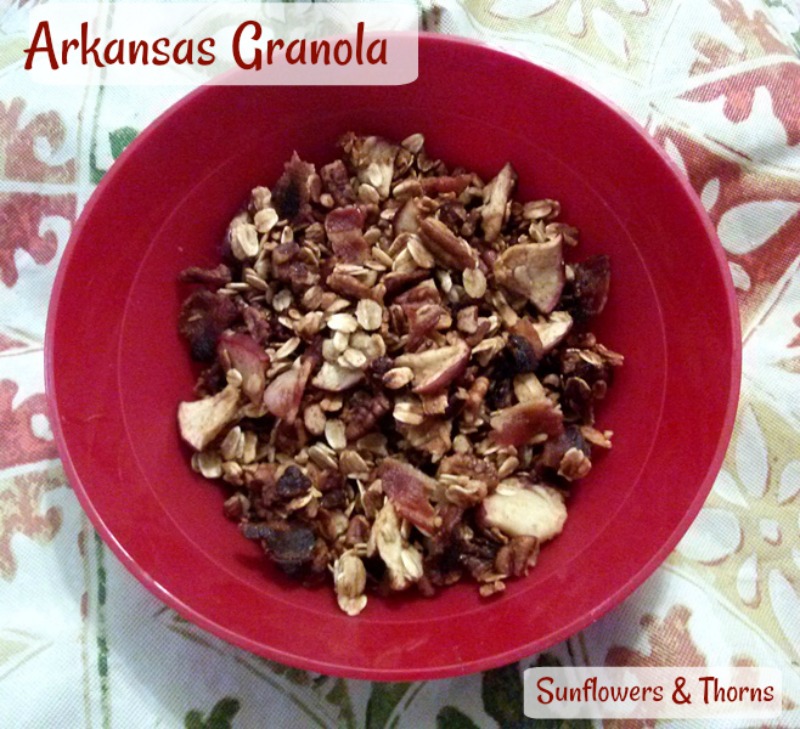 You're probably already thinking, "bacon? who puts bacon in granola?" Well, as it turns out, that's a thing. I found quite a few bacon granola recipes and I combined them with apple pecan granola recipes to develop this delicious and easy granola recipe that I'm dedicating to my new home state, Arkansas. This blog is also being featured on the next Foodie Friday entry for Arkansas Women Bloggers. 
So, why call this Arkansas Granola? I used Petit Jean Meats bacon, which is based here in Arkansas. The company is a sponsor of Arkansas Women Bloggers, so it seemed even more fitting to include them. Arkansas, specifically Benton County, used to be one of the top apple producers in the country so that too seemed the perfect fit. Finally, pecans are the Arkansas state nut. So there you have it: bacon, pecan and apple granola! Oh, and of course I used honey as my binding agent! I usually use your basic clover honey from the grocery store but Arkansas is also home to many great local honey providers.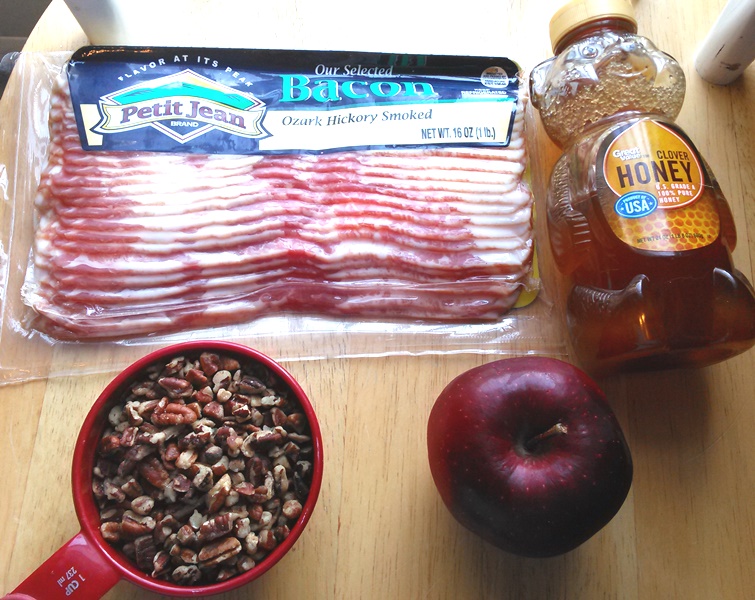 I personally think this would be strange with milk as a cereal but many who made bacon granola said it's great on top of yogurt. It's great as a snack and uses the natural sweetener honey so I would consider it a decent after-school snack for kids. It does have fresh apples and bacon in it so I recommend storing it in the refrigerator with a tight lid.
Arkansas granola not your thing? Remember, I've done two other granola recipes (both sponsored) in recent years. My PBJ-inspired granola uses peanut powder and my nutty holiday granola uses Planters holiday nut blend.
That's enough talking! Let's make this amazing Arkansas Granola to celebrate the Natural State.
Ingredients for Arkansas Granola
2 cups of steel cut oats (not quick oats)
8 slices of crumbled and cooked bacon
1 cup chopped pecan pieces
1 diced apple with the skin left on (I used Red Delicious but will use Arkansas Black when they come in season)
1 tsp. cinnamon
1/4 tsp. nutmeg
1/2 cup honey
Instructions for Arkansas Granola
Fry the 8 slices of bacon until they are just cooked and not yet crispy. Place the finished bacon on a paper towel to absorb some of the grease.
Preheat the oven to 325.
While the oven is preheating, dice the apples and, if necessary, the pecans.
Combine the apples, pecans, oats, bacon, cinnamon and nutmeg.
Mix in the honey with the dry goods.
Spread the mixture on an aluminum foil-covered baking sheet (spray the aluminum foil with baking spray).
Bake for 25-30 minutes, gently turning the granola every 10-12 minutes.
Remove the pan from the oven and let the granola cool. It will crisp up as it cools.
Serve immediately and store the leftovers in an airtight container, preferably in the refrigerator.
A few tips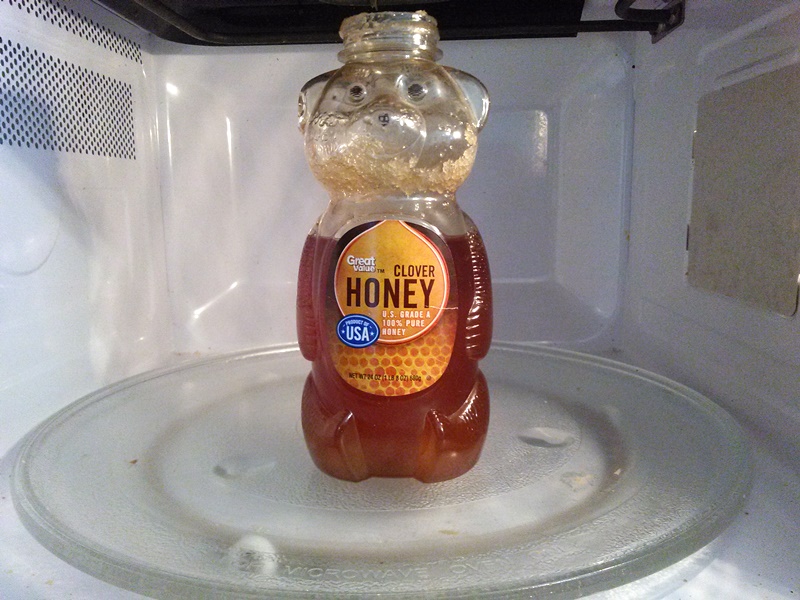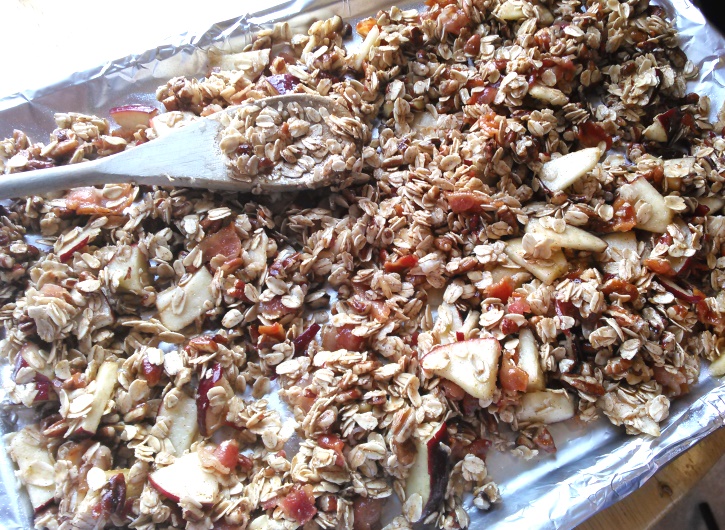 Related Posts via Categories