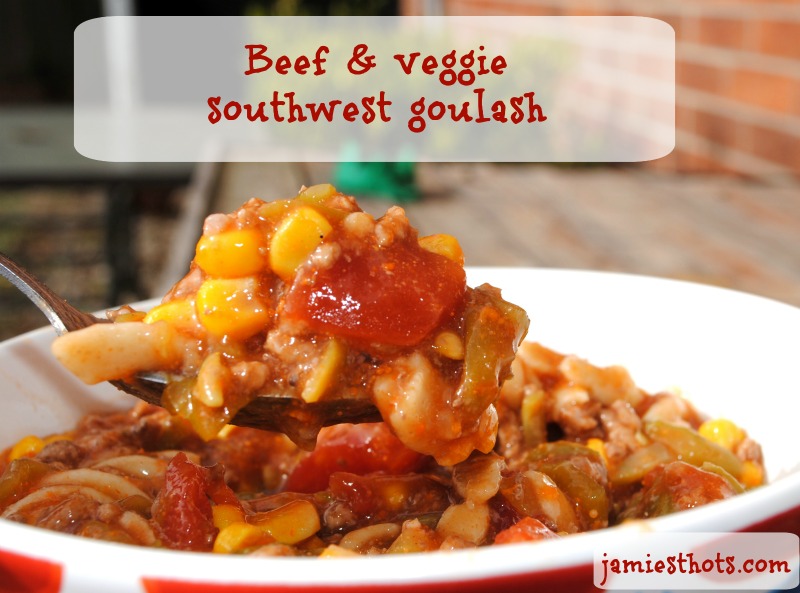 Goulash is a gift from God. OK, that might be overstating it, but we really do love goulash. We tried a goulash recipe on our own a while back but this one I'm sharing today is even better. We got the inspiration from several different southwest goulash recipes and then we did our own twists to add flavor and ease.
Ingredients
1 pound lean ground beef
1 tablespoon dried minced onion (or fresh equivalent, which is 1/4 to 1/2 cup chopped onion)
1 teaspoon cumin (or to taste. Most recipes called for 1/2 teaspoon but I do a heaping teaspoon)
1/2 teaspoon black pepper
Pinch salt
1/2 teaspoon garlic powder (more if you like garlic)
1 cup penne or rotini pasta (we use wheat pasta)
1 can no sodium added diced tomatoes (don't drain)
1 can no sodium added French cut green beans (half drained)
1 can no sodium added corn (don't drain)
1 can green chiles
Instructions
In a 12-inch skillet, season the ground beef with the cumin, black pepper, salt, garlic powder and onion (if you use fresh, mix that in the same). I use medium heat.
While the beef is browning, cook the pasta per the package instructions
Brown and drain the beef
Drain the pasta and set aside
Pour the green beans, tomatoes, green chiles and corn into the pan. The liquid from the cans will serve as the broth
Mix in the cooked pasta
Bring to a boil then cover the skillet and simmer for 10-15 minutes until cooked through and some of the liquid has been reduced. I like mine pretty thick but others like it to remain more like a stew.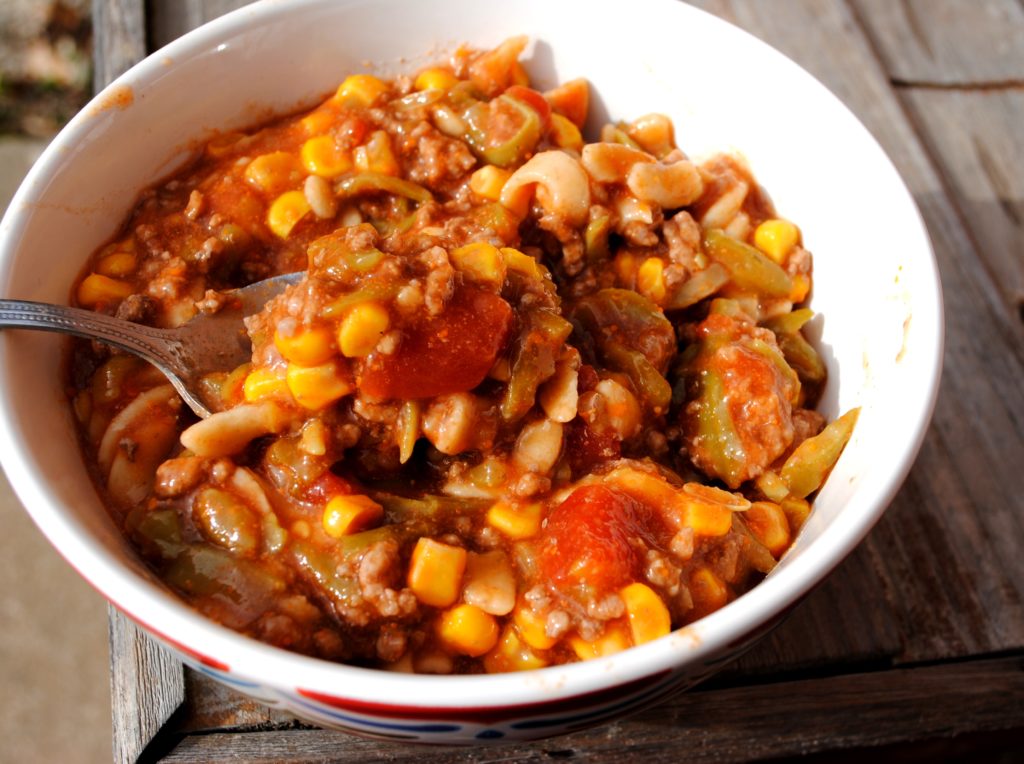 Related Posts via Categories