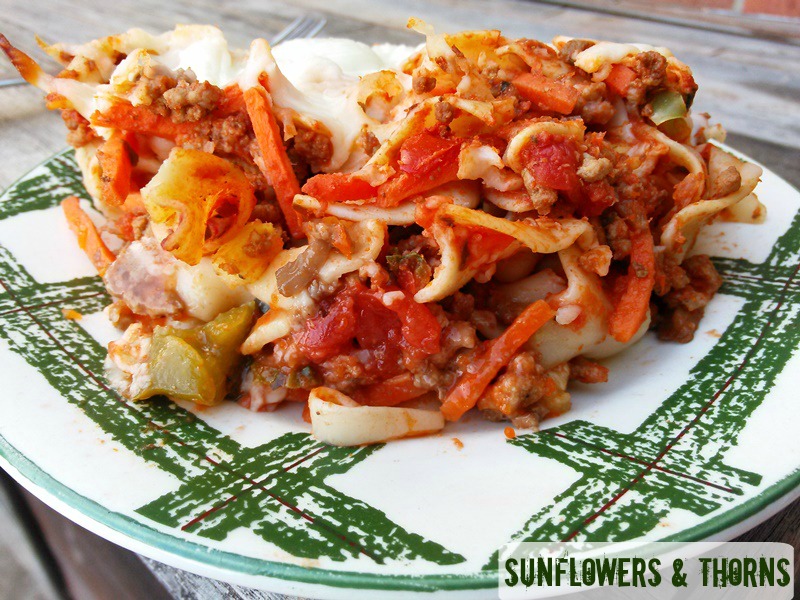 We first came up with this recipe several years ago and have loved it ever since. It started when we had lots of vegetables left over from various recipes and we decided, basically, "hey, let's see what happens when we put these all together!"
The exact recipe has varied over the years so I'm updating this post to reflect what we do now. This continues to be one of our favorite go-to recipes in the spring and summer. I called it Farmer's Market Pasta Bake because you can get most of these ingredients at your local market.
Have you made this yet? Let me know what you think!
Ingredients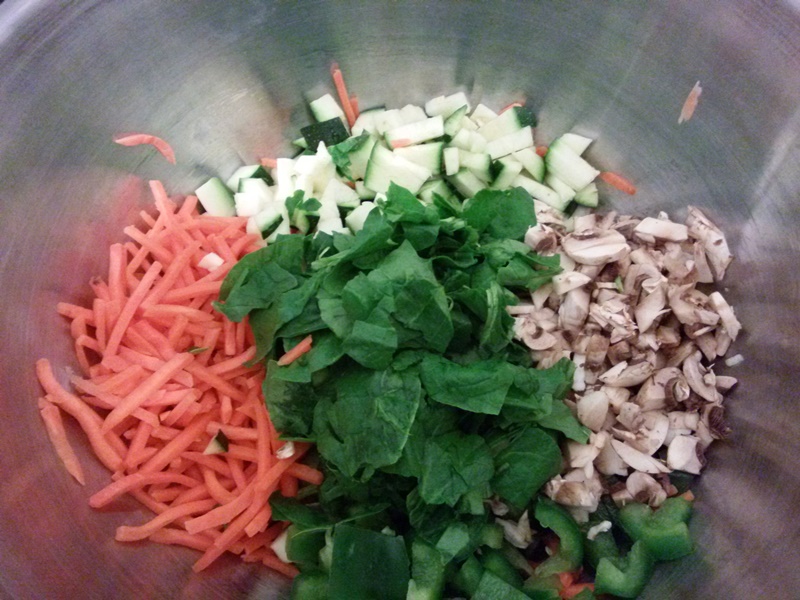 1 pound lean ground beef
1 tsp garlic powder
1/2 tsp black pepper
1 chopped onion (or dried minced onion equivalent is about 1 tablespoon)
10 ounces of ribbon pasta (shells or rotini would also probably work)
4 cups shredded mozzarella cheese (divided in half)
2 cups chopped fresh spinach or spinach greens blend
1.5 cups chopped zucchini
1.5 cups chopped fresh carrots
1.5 cups of chopped fresh mushrooms (about six ounces)
1 chopped bell pepper
1-24 ounce jar of your favorite red spaghetti sauce (we love Traditional Classico sauce)
Instructions
Preheat the oven to 350 degrees

Mix the pepper, garlic powder and onion in with the hamburger

Brown the hamburger and drain

While the hamburger is cooking, start the pasta. If you use the ribbon pasta, be aware that it's thin so it cooks about twice as fast as most pastas!

Drain the pasta.

If you have time during the hamburger and pasta cooking on the stove, start chopping the veggies. If that makes you nervous to leave something on the stove, chop the veggies before you start or after the stovetop items are done.

In a large mixing bowl, mix all the meat, veggies, pasta, spaghetti sauce and two cups of the cheese. 

Spoon the mixture into a 13×9 baking dish (I put spray butter in it just to make sure)

Sprinkle the remaining two cups of cheese over the top

Bake for 20-25 minutes, until the cheese is melted and the casserole bubbles a little bit at the bottom.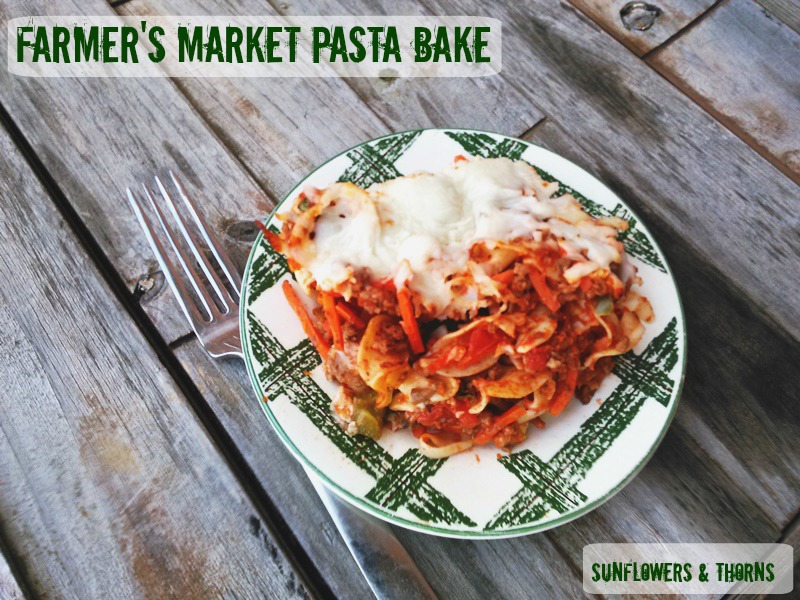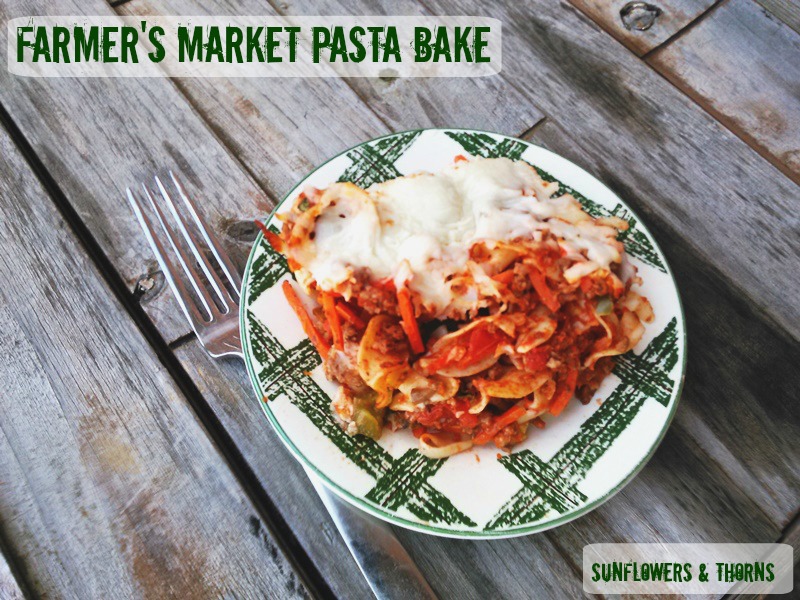 Related Posts via Categories