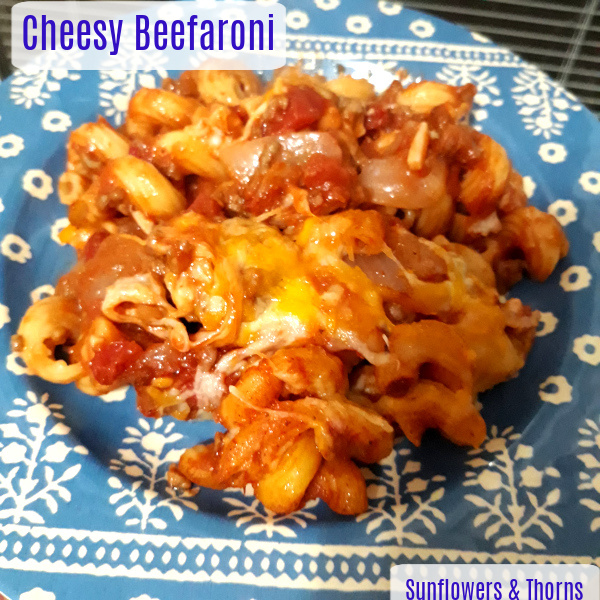 A few weekends ago, my husband and I were having our usual "what do we want to make this weekend" discussion and he was craving beefaroni similar to when he was a kid.
All the recipes seemed similar so we finally just settled on one. When I got to the store, not all the ingredients were available and after we made it, we realized that there were several other adjustments we wanted to make. We changed up some of the spices, substituted the pasta, doubled the cheese, and removed a lot of the sodium.
I jokingly called it "grownup beefaroni" because of the pasta we ended up using but I figured that might give the wrong impression. We added a cup of cheese to the mix so I decided to call it "cheesy beefaroni". I don't know your kids, but I think they will like this dish just as much as the adults!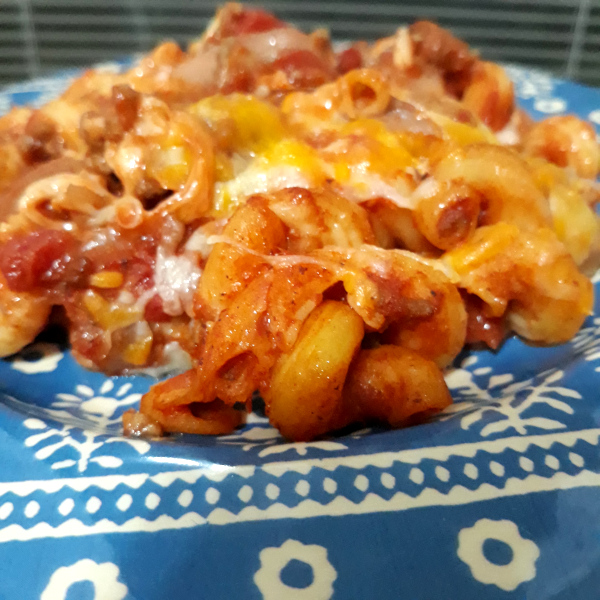 Ingredients for cheesy beefaroni
1 pound ground hamburger (we use 80/20)
3 cups of uncooked Cavatappi pasta
1 1/2 to 2 cups shredded triple cheddar cheese (or about 1 cup Monterrey Jack and about 1 cup Sharp cheddar mixed together and divided)
1/2 a medium yellow onion, chopped
1/2 heaping teaspoon ground cumin
1/2 heaping teaspoon paprika
1/2 teaspoon powdered onion (if you have it)
1/2 heaping teaspoon powdered garlic
1/2 heaping teaspoon black pepper
3-4 cloves of garlic, chopped (Or the equivalent of minced)
3 heaping tablespoons of tomato paste
2 (15 oz) cans of no salt added tomato sauce
1 (14.5 oz) can of no salt added diced tomatoes (drained)
Instructions for making cheesy beefaroni
Preheat the oven to 350 F
In a small bowl (ramekin), combine the cumin, paprika, powdered onion, powdered garlic, and black pepper. Set aside.
Crumble the ground beef into a large skillet. Add the diced onion and the dried spices. Cook until the ground beef no longer has pink. (This will go faster if you cover the skillet to steam the hamburger). If you prefer, you can use a bit of olive oil to start cooking the onions first then add the beef and dry spices.
Add in the minced garlic and let it cook for a few minutes.
Add in the tomato paste and stir.
Pour in the tomato sauce and diced tomatoes and stir together. Let simmer uncovered on low for 10-15 minutes.
While waiting on the sauce mixture, prepare the pasta as directed on the package. Drain and set aside.
Add the cooked pasta into the prepared sauce (if necessary mix the two in a large bowl).
Add about half of the cheese into the mix. Mix gently.
Pour the mixture into a 13×9 pan.
Sprinkle the remaining cheese on top.
Bake for about 10-13 minutes, until the cheese is melted and the sauce is a bit bubbly.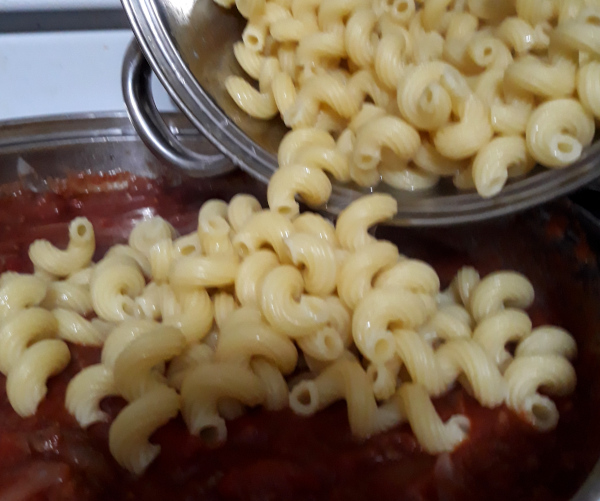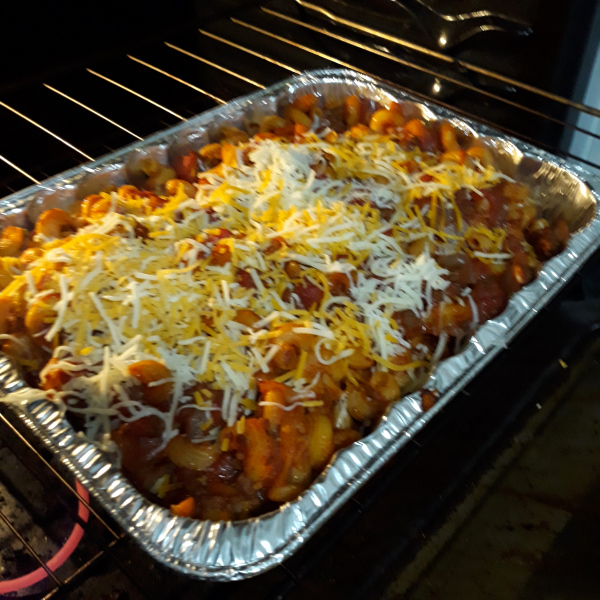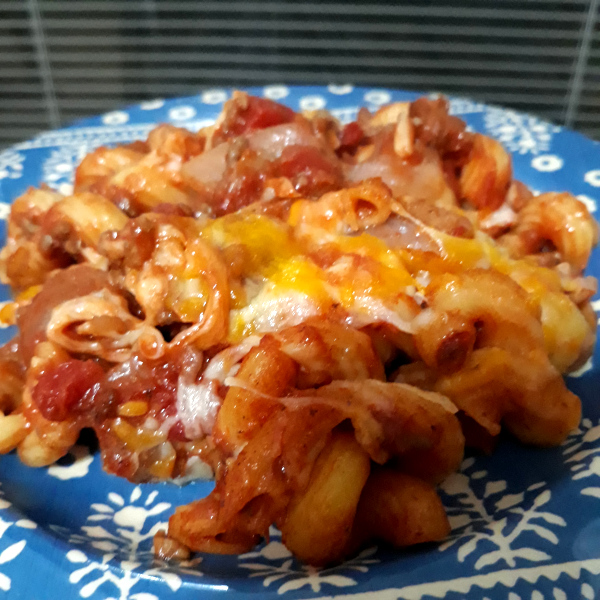 This recipe reheated and froze beautifully! Let me know if you make it and any adjustments you made!